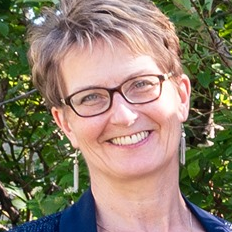 June 16th

Connecting while Distanced

Wednesday mornings some members of our congregation gather over Zoom for "Coffee with Craig." We each bring our own beverage and get together to visit. Recently I was struck by the beauty of this diverse gathering. I don't remember anything like this prior to the pandemic. There is no agenda, no parameters of age, geography, interest or ability. Whoever wants to come is welcome and there is no judgement for those who don't. This has been one of the joys of this time of physical distancing.

Too often we focus on what we have lost by being separated for safety during this pandemic, but there have been gains as well. We do miss those for whom the technology is unavailable or unappealing, but we have also been fortunate to have friends and family who live far away able to join us for weddings, funerals, and Sunday morning worship services. We miss the potlucks, handshakes, hugs and congregational singing, but relish the smiles and connections, and even having people's names written by their faces so we can get to know those who used to be just another name or face. Even in this time of being pulled apart we have discovered new ways of coming together.

Sunday mornings have drawn people of all ages, from newborn babies all the way up to our very own centenarian. Weather is no longer a deciding factor in whether people can safely join in worship, and even health concerns don't have to stop anyone from joining. Our services have included people from our congregation who have moved away, who are on vacation, and even on the road. The sharing of our joys and concerns has become an important time of real connection during our worship services as the person sharing is highlighted on our screens and we can look into their eyes as they share from the safety of their own home. We are wondering how to maintain that intimacy when we once again meet in person. People who do not feel up to getting up and dressed for church can join the service with their camera off. People who sometimes find church a difficult place, can find a peaceful anonymity in being able to be a part of the worshiping community, without having to interact with others if they do not feel up to it.

There have been many ways our community has grown during this time. We have enjoyed showers and social gatherings. We have cried together with friends and family from across Canada, the USA, Europe and even Kazakhstan at beautifully crafted funerals honoring those who have died. We were all able to witness the wedding of our pastor, even though it took place in Ontario during COVID. We have laughed and cried together. Having church on Zoom has allowed some new options for participation as people choose whether or not to be seen or heard, whether to speak live into the space or record a contribution. Yes, there have been some real joys and blessings during this time of separation

There is also a kind of intimacy as we enter each other's homes and see each other close up when we do decide to turn on the cameras. Even as we mourn the loss of physical proximity, we are getting to know each other in new ways. Isn't it wonderful that God can bring us together even when other circumstances are pulling us apart? I thank God that we can encounter, embrace and embody Christ in Community, even when we can't gather face to face.