Support our Youth!
Mennonite Church Alberta has a long history of supporting youth and young adults, nurturing their faith and growing future leaders. Thank you in advance for continuing this tradition! Your donations will help cover travel and accomodation costs for youth attending these events.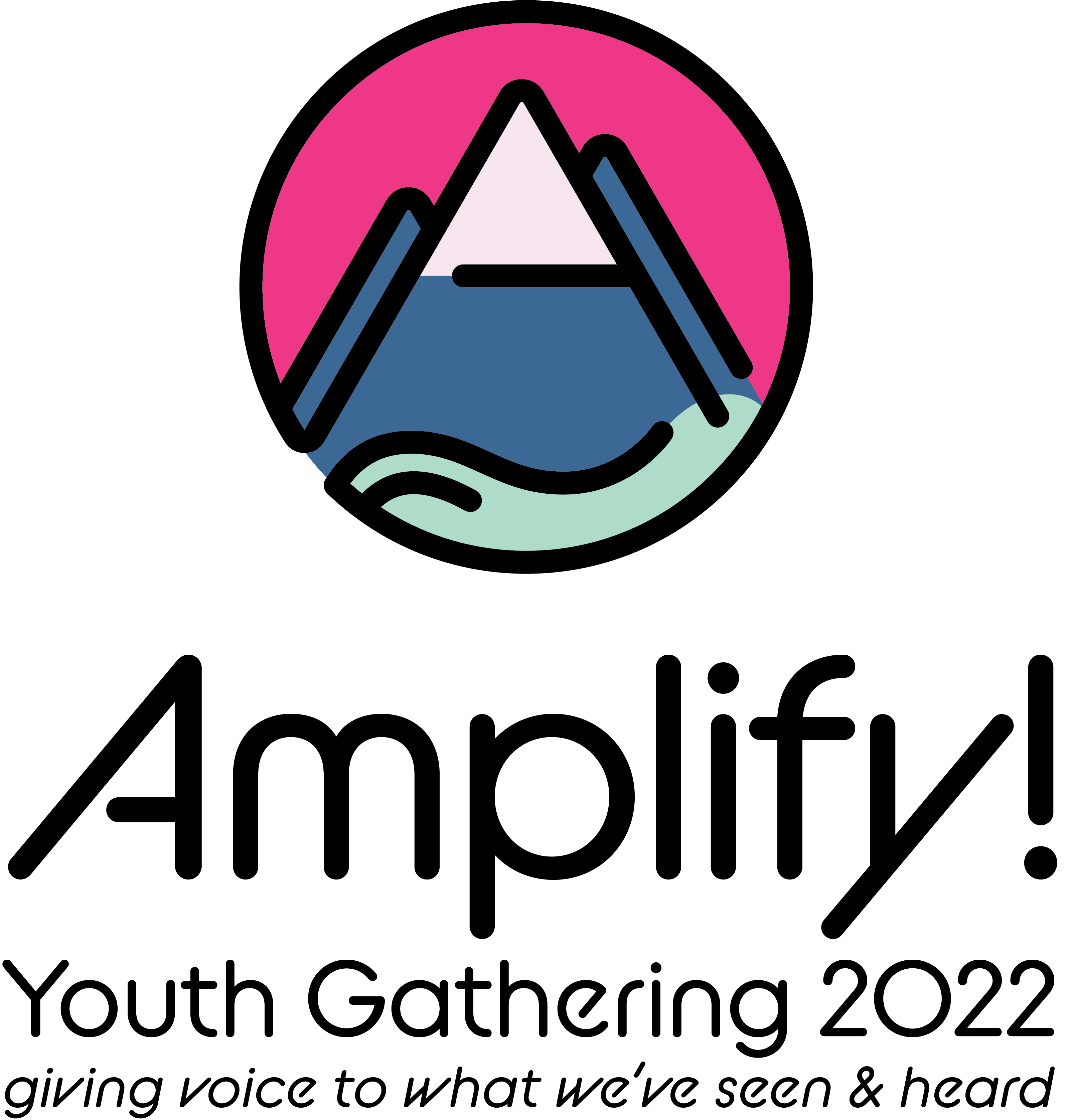 Amplify! National Youth Gathering 2022
July 31-August 4 youth from across Mennonite Church Canada will gather at Camp Valaqua to connect to the wider church family, recharge their spirits, and spend quality time together in God's beautiful creation. Your donation will help cover event expenses and will also be used to assist those who find the registration fee challenging.
Did you attend a nation-wide event as a youth? Consider donating so another youth can benefit from a similar experience!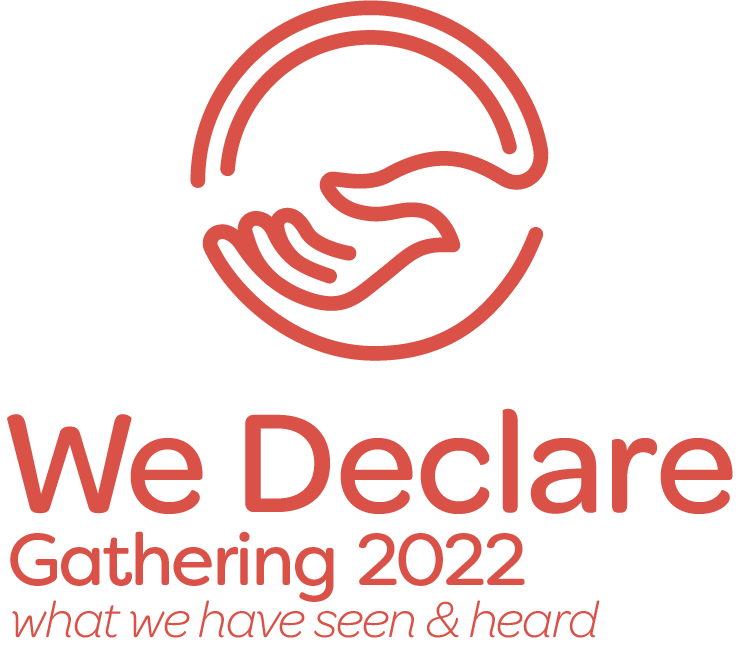 Youth Leadership Experience Gathering 2022
Gathering 2022 in Edmonton will include a Youth Leadership Experience for 2-4 older youth and young adults from each Region of MC Canada. This special opportunity will give these young leaders a cohort, plus the mentoring of program leaders, with which to experience the Gathering together. Your donation will help cover the costs for those who wish to attend.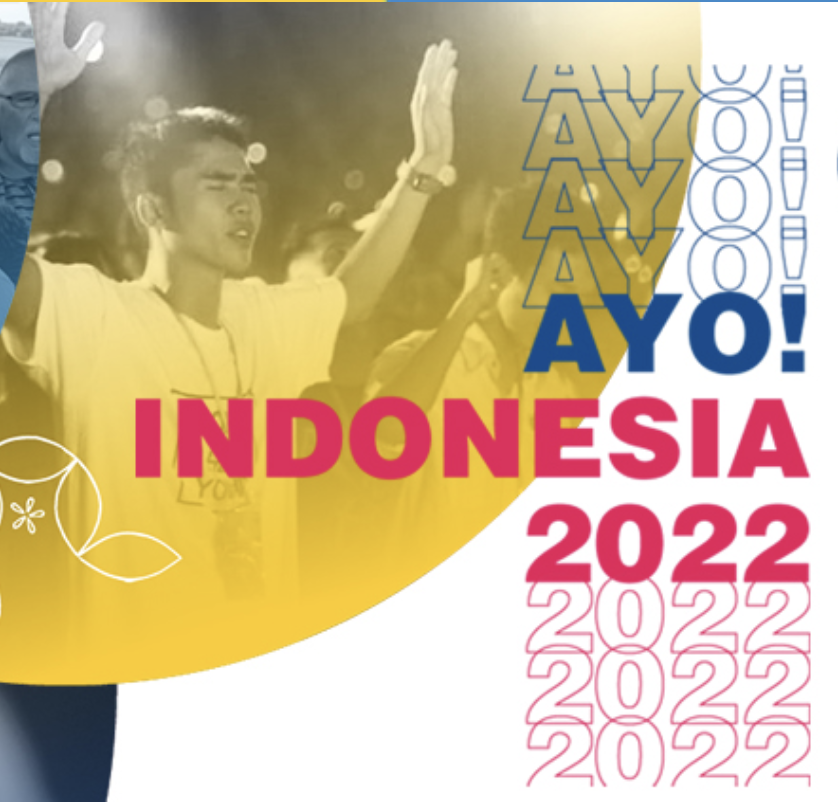 Global Youth Summit Mennonite World Conference
The Global Youth Summit occurs just before the MWC Assembly in Indonesia, and allows for a special time of connection with young Anabaptist/Mennonite leaders from around the world. This year one young adult from each of the regions which make up MC Canada has been selected to attend, and have their costs covered. Although written with the hope that MWC would happen in 2021, you can learn more about our young adult representatives here. Your donation will help cover the costs incurred for MCA's representative to attend the Assembly.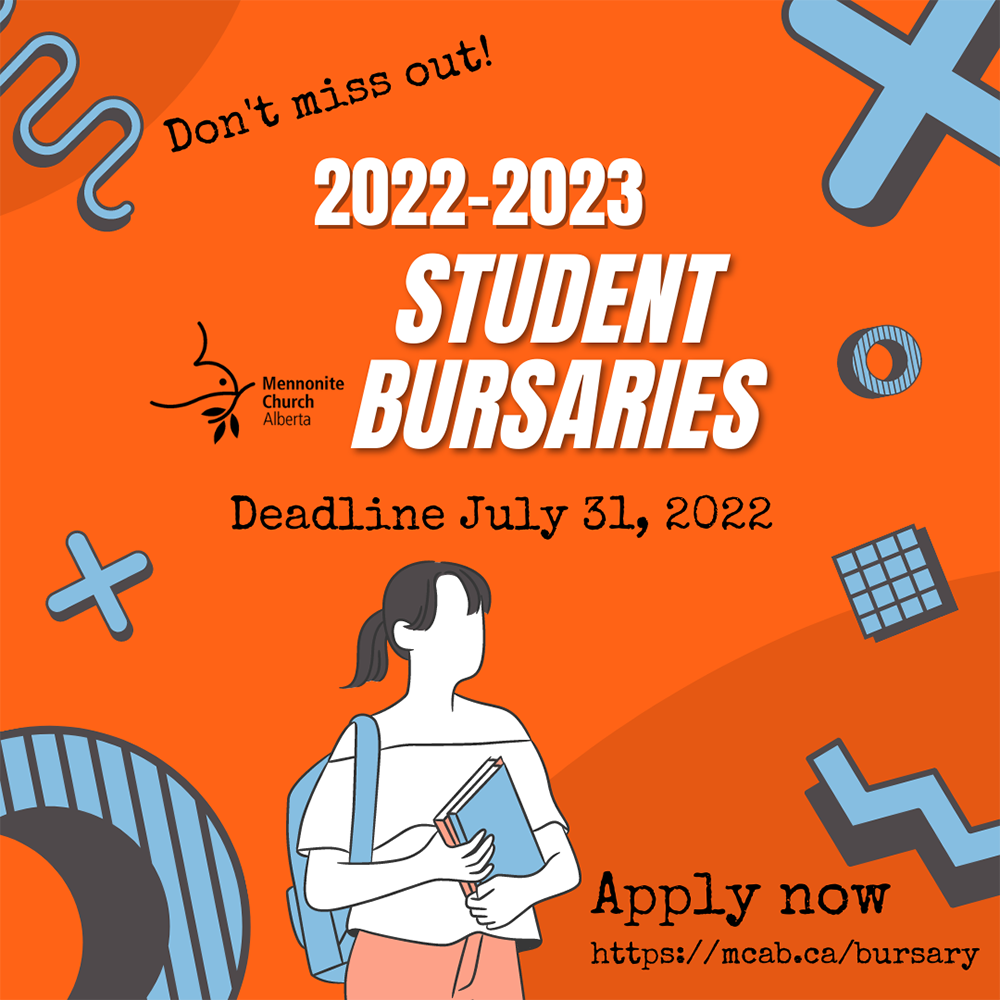 Student Bursaries
Mennonite Church Alberta provides a tuition bursary as an incentive for young people to nurture their faith as they pursue higher education. We believe that when our young adults grow spiritually, the greater community grows spiritually as well.
Deadline to apply July 31, 2022
Did you attend Bible School or Bible College and appreciate all that you learned there? Consider donating so that a young adult today can benefit from a similar experience!