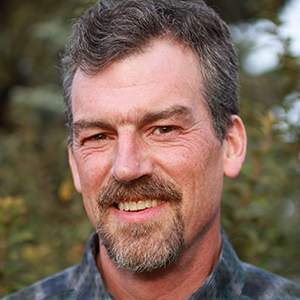 August 31st

Bridges in an Age of Division

We live in a world that seems deeply divided. Conversations about politics, covid-19 responses, and faith perspectives quickly become polarized. Our social interactions are often limited to those most like us, even more so in the midst of pandemic restrictions. Even within the church it is a challenge to build relationships with those of different cultures or backgrounds. In such a context, how to we live into God's vision of gathering people together "from all tribes and peoples and languages"(Rev. 7:9)?

It may be helpful to remember that the early church emerged in a time characterized by deep division. In his book, "Intercultural Church: A Biblical Vision for an Age of Migration", Safwat Marzouk highlights the meeting of Peter and Cornelius as recorded in Acts 10. These two individuals represent ethnic, religious, economic, and political contrasts: Peter was part of a marginalized Jewish people, with rules and laws emphasizing religious purity and separation. Cornelius was an officer in the Roman army, a man of stature and authority representing imperial occupation and control.

Somehow God brings these two diverse individuals together. Marzouk points out that throughout the Acts 10 story God is in charge, working to break down the barriers that separate them. Both Peter and Cornelius receive visions that bring them to new understandings. Fellowship is foundational as both Peter and Cornelius give and receive hospitality. Both respond to the opening God provides, and are transformed through experiencing God's presence in each other.

In a world beset by divisions and polarized perspectives there is a deep need for bridges to bring people together. Recent developments within our MCA ministries has highlighted the ways we as a church are building such bridges in our world:
After a year absence, this summer the forests of Camp Valaqua were filled with laughter and song as children, youth, and adults of all ages took part in the summer program. This ministry brings together people of many backgrounds into a setting to explore meaning, purpose, and belonging from our Mennonite faith perspective.
Donna Entz spent the past ten years nurturing relationship and dialogue between Christians and Muslims. Even though she and Loren are now on their way to Winnipeg, their ministry continues with Suzanne Gross providing interim leadership.
On September 5 MCA will hold a commissioning service for Werner and Joanne De Jong at Holyrood Mennonite Church. The De Jongs have begun to serve as International Witness Workers, and will be teaching and providing support for the Meserete Kristos Seminary in Ethiopia once VISAs can be arranged.
As Werner and Joanne accept this new calling, Holyrood is discerning next steps for pastoral leadership and vision for their congregation. Patrick Kukanu is providing interim coordination for Holyrood's ministries. As a church they are prayerfully considering how they may grow deeper relationships between the different cultures that make up their church community.
On September 13 Steve Giugovaz will begin to serve as Church Engagement Minister for MCA. His role will include building relationships between congregations of MCA, and connecting us to the ministries we share.
As we engage in these and other ministries of MCA, I pray that we may continue to build bridges in response to God's vision for the world and experience the deep blessings that come!