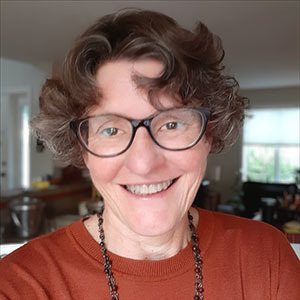 September 22nd

My journey with the Israel-Palestine Issue

As a young person in my late teens, I remember dancing Israeli dances at Goshen College, celebrating our Christian connection to the so-called Holy Land, but also perpetuating a narrative of the miracle of Israel – the forward thinking structures of the Kibutzim, the so-called "blooming of the desert." Fast forward to the late 1980s when the first Intifaddah came into our North American consciousness, I remember attending a presentation by Palestinian peace activist Mubarak Awad, who shared his story of direct involvement in the first Palestinian uprising which was by and large peaceful. He was shaped in his peace-making strategies by Mennonite institutions. He and his Quaker wife lived in Bethlehem, Palestine during this first Intifadah, and used non-violent strategies to get the story out to the world, of dispossession of homes and destruction of olive groves, of checkpoints and permits, and of closing of schools. Mubarak Awad's report showed me the underbelly of the Israeli agenda. It pushed back against the narrative that this land was empty, that this land was free for the taking, that this land belonged to some people more than to those who were already there.

Mubarak introduced himself as a Palestinian Christian. At that point, however, I think I assumed that he was a convert from Islam. I assumed that all Palestinians were Muslims. That was how the media presented Palestinians. It wasn't until I went on a learning tour with MCC in 2016 that I finally realized that Palestinian Christians are the heirs of the early church. One of our tour guides, born in Beit Sahour – right next to Bethlehem -- explained that his ancestors might well have been the Jewish Shepherds who saw the star 2020+ years ago! I learned that there were also many Palestinian Jews who have uninterrupted ancestral claim to this land. All of these groups are the original people of Palestine – one people – three faiths. And they had been living side by side peacefully until 1948 when the State of Israel was created. The tragedy of the Holocaust led to a world-wide desire to create a safe place for European Jews. This resettlement might have been approached in a spirit of peaceful collaboration and mutual accommodation with the Palestinians. Unfortunately, Palestinian wishes and aspirations were disregarded, leading to the destruction of 500+ Palestinian villages and the creation of 700,000+ refugees. These refugees include the family of Mubarak and Alex Awad – two brothers in a family of seven children who witnessed their father murdered in the 1948 Naqba (Catastrophe), and who had to flee to safety with their widowed mother.

All of this led me to reassess my narrative of the land of Israel-Palestine. I now understand that while this history has been a 7 decade + conflict, the solution is not within the strategies of traditional conflict resolution. Conflict resolution assumes that there is more or less equal power on both sides, which ensures that solutions can be found together. The conflict in Palestine Israel is not symmetric, it is a settler-colonial occupation, it is a project of ethnic cleansing, similar in many respects to the dispossession of Indigenous peoples in Canada. It therefore requires a strategy of rebalancing of power sharing, of resource sharing, and removing the state-sanctioned military violence that harms, traumatizes and kills Palestinian civilians on a daily basis -- to create space for justice to emerge.

I have the privilege and honour to represent the Alberta Mennonite constituency on the Palestine-Israel Network (PIN) which is an arm of Mennonite Church Canada. My role is to work provincially to help all of us stay connected with what is happening on the ground -- to first of all understand, and then to work together to pray to support justice for Palestinians. I believe that justice for Palestinians will also bring a much longed-for peace to all who live in the Israel-Palestine lands and communities.

To focus our work, PIN has been building relationships with Bethlehem Bible College in Bethlehem West Bank, Palestine. Our partner offers us both the wisdom of having a long perspective on life and history in what is today Israel/Palestine as well as a current glimpse into the daily experiences of life under Israeli military occupation. They invite us to help them share their stories, to push back against the false narratives that perpetuate the injustices they endure. They invite the world community to join them in spreading the Gospel of Peace of our Lord Jesus to restore love, dignity, and harmony between Jews and Palestinians. They have a deep and abiding faith that this is possible. For a recent interview with Munther Isaac, Academic Dean of Bethlehem Bible College.

Some of us in Alberta have participated in MCC learning tours, and have met some of the Bethlehem Bible College leadership. For those of you interested in a learning tour, a virtual tour is being organized for October 2021 (TBD) where we will be able to join our brothers and sisters in Bethlehem and other communities in the West Bank, and with each other across Canada through our zoom platform. It would be wonderful to see many Albertans participate in this opportunity to learn from our partner, Bethlehem Bible College. Stay tuned for details!

And, finally, I am inviting all of you to contact me if you are interested in forming a local Alberta learning/activities group to keep our pulse and prayers on this area of the world. I can be reached at suzannegross@netscape.net or by phone or text at (780)700-4667.