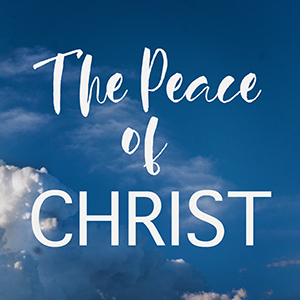 November 10th

God is closer to us than water is to a fish

Such wisdom is not likely to be discovered in a fortune cookie. But I did find this quote in my lunch bag. This past summer, The Martha Retreat Centre here in Lethbridge offered an outdoor Peace-at-Lunch-Programme on their beautiful grounds two days a week over the course of about eight weeks. As a fundraiser for the Centre, people could buy a nutritious gourmet bag-lunch and enjoy it overlooking the coulees or take it home to eat. Each week, along with a different lunch menu, a new quote was included. The one above (my favourite) was written by Catherine of Siena, a Roman Catholic mystic, born in 1347 in Italy. It is my favourite, because I have experienced its truth.

Catherine of Siena's words took me back to a time when I had said farewell to a dying person. We wouldn't see each other again this side of heaven, I thought. Then an opportunity presented itself for one more visit before I needed to be at the airport. "But I've already said my goodbyes," I inwardly protested, while acknowledging these words were code for: "I'm too sad to do this again; I want to protect my heart."

I explained my dilemma to someone who listened deeply and prayed with me. I decided to re-visit the dying individual where, for the entire time, it felt like I was totally immersed in water. All was calmness – around me, in me, and through me. "So, this is what 'the peace that passes understanding' feels like," I marvelled.

I don't know if I will ever again have the same or even a similar physical and emotional peace as I did in that hospital room years ago. It's not mine to replicate, however, because it was a gift. Jesus promised that He would gift us with peace. "Peace I leave with you; my peace I give to you" (John 14:27). We aren't given a description of His peace, only what it's not. It is not given as the world gives. Jesus' life and death invites us to live – and give – as He did... with an open, unguarded heart.

In the act of praying with someone, my heart was softened and opened to say 'yes' to a challenge and (unbeknownst to me) for the peace of Christ to visit me in a mysterious, palpable way.

How blessed we are belonging to a congregation, to the regional and national Mennonite bodies, and to the church universal where we can share the gift of praying with and for one another! And in our praying, may Christ continue to open hearts for the receiving and giving of Christ's courage and peace for our time.