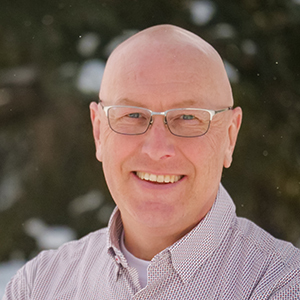 April 6th

Reflections from the New Guy

It has been an honour and blessing to join Foothills Mennonite Church as Lead Pastor. The last seven weeks have been a bit of a whirlwind with the new position, the easing of COVID-19 restrictions, MCA delegate sessions and joint worship service, and getting to know many of the great people at Foothills. The welcome by the church has been amazing. The welcome by leaders in MCA has been amazing. It has certainly got me thinking about what it means for our churches to be welcoming. What does it look like for people to be enfolded well into the life of our communities? What does it look like to belong?

People are excited to welcome a new pastor. Much appreciated invitations are extended (and eagerly accepted) for lunch and coffee. The regular traditions and rhythms of the church are shared and celebrated. There is eagerness to enfold the pastor and their family into the life of the church—extending the life-giving relationships that form the body. I have appreciated being invited into the leadership community of MCA, recognizing that the life of the church extends beyond a particular congregation to broader community of churches, and beyond. My initiation has been beautiful.

So, what about the experience of the average newcomers? What about the experience of those that may not fit the implicit—and explicit—norms of our congregations? We talk about greater diversity in our congregations, but do we actually have the environment to facilitate it? Are we actually inclusive, in whatever form we claim to be?

As we pursue greater diversity, we must remember that our vision has not changed; who we are inviting to participate in the vision is what is always changing. Jesus, community and reconciliation are still the marks of the Mennonite church. I am eager to participate at Foothills with fostering a welcoming community. We need to create a place where newcomers feel safe to engage. We need to be curious. We need to be open to what newcomers bring to the community—how they might help us grow. God is always forming his people.

Let me tell you a little bit about myself. My wife Christi and I, along with our kids Ty and Leafa, have lived in Calgary since 2013. We moved from the Vancouver area to pastor at a Baptist church in the city. We don't come from a Mennonite tradition, however my family has Mennonite roots and I married into a Mennonite family. More significantly, my theological identity has become exceedingly Anabaptist as I've developed as a Christian and a pastor. I have a Master of Divinity degree from Regent College and I am currently completing a Doctor of Ministry degree in Christian Community Development at Northern Seminary in Chicago. My ministry focus and passion has been in neighbourhood engagement and reconciliation. I am excited to join the Mennonite/Anabaptist movement of acting justly, loving mercy and walking humbly in ways that honour God and bless our neighbours.