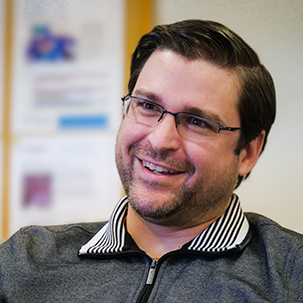 July 27th

I Cannot Wait!

We have all seen it. The spark of excitement a child experiences as they are told they can do something they really want to do. Recently, I got to witness this glow in my son, as my wife and I gave him permission to go on his first overnight camping trip with some family friends. Hearing this news, he could hardly contain himself. In fact, he didn't. He quite literally began bouncing off the walls from the day we told him till they day of the trip and telling him to calm down was useless. As we all know, when a child is excited about something, there is very little you can do to still their mind (or body).


I often forget what it is like to be filled with such eager, childlike anticipation for something, but this year I have been reminded of what that feels like because, I too, have been experiencing those feelings in the lead-up to Gathering 2022. Now, I am not bouncing off the walls like my son, I'd like to think I've outgrown that or maybe I've just gotten more self conscious over the years (the latter being the most likely). However, all those same feelings - the butterflies, the anticipation, and the overall sense of giddiness - are there within me just bubbling under the surface.


This will be my first time attending one of Mennonite Church Canada's national conferences, but it isn't the first time I've attended an event like this. As a kid, my parents would attend at least once national conference a year, and even then, I loved them. Even as an introverted kid, I always felt safe and at-home amongst these crowds of people. I may not have known most of them, but there was a familial love in the air that spoke to and comforted my soul.


Through those conferences my eyes were opened to the truth that the Church was bigger than the four walls that I worship within every Sunday, and my family was bigger than the people who lived within the four walls of my home. These events are a huge part of what ignited my passion for the Church and fueled my desire to help individuals and congregations experience a deeper sense of connection with each other and the ministries they share.


As the start of Gathering 2022 nears, these feelings of anticipation and excitement keep growing. Sure. I am eager to hear the amazing speakers, sing the beautiful songs of worship and attend the fantastic workshops, but the thing that excites me the most is the opportunity to meet worship alongside my fellow brother and sisters from across Canada. This is a "family reunion" that I don't want to miss, and it is this opportunity to experience this familial sense of love and connection that fills me up with that same childlike anticipation that I recently witnessed in my son. I CANNOT WAIT!!


Now, as I prepare to attend our "family reunion", I pray that God, our Father, will bless our time together. May He grant us a spirit of peace, unity, and love so that we may come together as one body, one family, under Him. In Jesus name, amen.