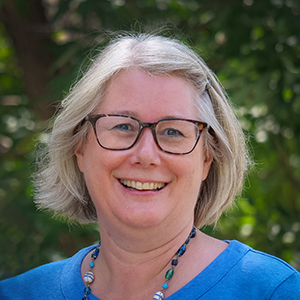 September 28th

South Sudanese students sponsored by MCA arrive at the Meserete Kristos Seminary

On Friday, September 16th, Werner and I witnessed a wonderful answer to prayer.

We were just returning from another long, frustrating day in Addis Ababa trying to get residency I.D.'s, when we turned the corner and thought we spotted them, two newly sent South Sudanese students to the Meserete Kristos Seminary (MKS). I jumped out of the van, threw my stuff in the apartment, and ran to the street where I had seen them sitting next to Desta's coffee stand.

"Hi! I'm Joanne. Are you Peter and Isaac?" They were. They stood to their feet (they are so tall!) and greeted me with smiling faces. They had just travelled 2 days straight to get here from Gambella (Ethiopia), sleeping one night in Jima and one night in Addis Ababa. They had very little with them, but they had the blessing of their churches and families and a commitment from MCA to take care of them for one school year.

I welcomed them and Peter turned to me and said, "Pray for us!" After that, I ordered coffee and tea and the friendship began. I now know Isaac loves "spriss." Half coffee. Half tea.

So let me introduce you…

The first student is: Khan "Isaac" Gatkuoth. He is 34 years old and was born in Maiwut, South Sudan. He is married with two small children. A little girl who is five years old and a little boy who is two. He grew up in a Christian family and is the lead preacher at Lare Mennonite Church, where he was baptized. He says, "I love to come to MKS because I am a preacher and I want to preach to people. When I graduate, I will go back to Gambella and teach Bible gospel for my people." His favorite Bible verse is 1 Corinthians 13:1: "If I speak in the tongues of angels, but have not love, I am a noisy gong or a clanging cymbal."

The second student is : Ochan "Peter" Lual. He is 52 years old and was born in Mathiang, South Sudan. He is married with 7 children (one set of twins) and one grandchild. He was baptized in 1990, becoming a member of Depo Mennonite Church. "After that I try to do what Jesus would do. Every day I pray and read my Bible and I sing songs to God. I became evangelist. If I met you in café I would say, 'If you will listen to me, I will tell you the Word of Jesus.'"

These two men are a wonderful answer to prayer for the South Sudanese Mennonite Church in Ethiopia (and in Edmonton) who have been trying to find help to disciple their people for many years. And MCA is part of making it happen!

In 2017, the South Sudanese Mennonite Church in Edmonton, Alberta, requested help from MCA for the Nuer Mennonite believers who were in refugee camps in Ethiopia. Nine South Sudanese Mennonite churches had been planted and although they had a long list of needs, the church said their greatest need was discipleship training. Because of Covid-19, this request given to MCA was repeatedly delayed, even though there was a lot of positive interest in supporting them. The initial idea was to send pastors to Ethiopia to do training near the camps which of course could not happen since travel was so often impossible.

Then in August 2022, the South Sudanese Mennonite church leadership board in Edmonton requested a meeting with us (Werner and Joanne) and Tim Wiebe-Neufeld to discuss the possibility of MCA sending 2-3 South Sudanese students to the Meserete Kristos Seminary in Ethiopia. It was last minute, but a list of requirements were drawn up: They must be chosen and recommended by the church leaders. The students need to feel called, receive support from their spouse, and commit to returning to their communities to serve upon graduation. They need to speak English and have a high school diploma. Peter and Isaac were then chosen by the local church to study at MKS in the fall 2022.

There are no words to express how proud I feel to belong to MCA. To be able to represent you and express love, care, and support for these two students who are so grateful for the chance to learn about God and what it means to be Anabaptist. They are first to arrive in every class. They are even taking a class in spiritual formation from Werner! They are the first South Sudanese to ever be at this campus and they are the ones going out of their way to greet everyone: their fellow students, the guards, and the faculty. God bless you and may you take time to pray for them and their families as part of our shared commitment to support and bless the newly growing Anabaptist communities in South Sudan.