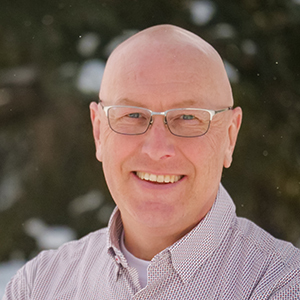 January 11th

Community: A Core Conviction

On Sunday evening, January 1, we gathered at Foothills Mennonite Church to pray in the new year. We were guided through a practice of yearly examen. Based on the St. Ignatius Loyola practice of daily examen, we were invited to reflect on the year that has been, to acknowledge where we had noticed God and those times that had been difficult, as well as focus on one significant thing that God brings to mind. We were then invited to pray for the coming year, 2023.

For me the thing that stood out in my mind in 2022 was the significance of being surrounded by community throughout the year. For that I am deeply grateful. 2022 was my first year pastoring at Foothills, and getting to know the congregation has been a pleasure. I was very intentional about working to build real connections with people at Foothills. After nearly one year, substantial connection with many people have been set and burgeoning connections with many more have begun.

Beginning to develop these significant relationships is measured against those times when important relationships have been lacking. There have been significant times of disconnect from deep community in my life. These have generally come during times of transition between cities or between congregations. What is clear in my experience, is that my life is meant to be shared with others, as we pursue together to participate in what God is doing in the world.

The writer of Hebrews emphasizes the importance of God's people being deeply connected to one another.

19 Therefore, my friends, since we have confidence to enter the sanctuary by the blood of Jesus, 20 by the new and living way that he opened for us through the curtain (that is, through his flesh), 21 and since we have a great priest over the house of God, 22 let us approach with a true heart in full assurance of faith, with our hearts sprinkled clean from an evil conscience and our bodies washed with pure water. 23 Let us hold fast to the confession of our hope without wavering, for he who has promised is faithful. 24 And let us consider how to provoke one another to love and good deeds, 25 not neglecting to meet together, as is the habit of some, but encouraging one another, and all the more as you see the Day approaching. (Hebrews 10:19-25)

I recall a friend's small group that would recite these verses together each week. It was their let us rap. They would reinforce to one another why they were together and who had brought them together. It is not mere convenience or preference to binds Christians together. We need each other. We were created—re-created—to do this together.

Community is a core conviction of Anabaptist congregations. Becoming a part of Foothills Mennonite Church this year has drawn me back into a quality of the church that gives me life. I commit to not taking being together for granted because I know what it is to be apart.