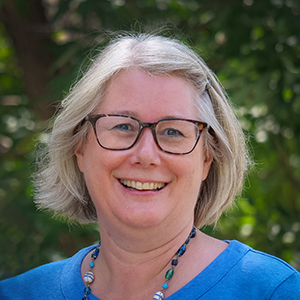 March 1st

What are you afraid of?

We're all afraid of something, right?
Maybe it's just something small we are not comfortable doing so we avoid it.

Every morning we go to the student cafeteria and sit with a random group of students. Yesterday we sat down just as a large group left, leaving one solitary student who was clearly afraid of us and kept avoiding eye contact. It's mostly an English thing—many students are afraid to practice their English. I felt for him.

In the afternoon a student asked to speak to us. He made an appointment and showed up with a second student who, it turned out, was too afraid to speak to us in English so asked his friend to set up the appointment and translate. He comes from a war zone and is worried about his wife and children and school expenses.

In the evening I met with a 22-year-old student who wants to learn chess and practice English. I was surprised to discover he was a 3rd year student since I didn't know him and I work hard to know the names of the students. But then he confessed he'd been afraid to approach us. He said, "I was afraid but I decided to push through and now I am not afraid." In the same conversation he mentioned he loves to preach the gospel and showed me pictures of himself using a microphone to preach in a parking lot. And he was afraid to talk to me?

For Lent I am using an app called, "reimagining the examen." Today's theme was entitled, "My greatest fear." The question was, "Where did fear play a role in my thoughts, words, actions or inactions?" Then once identified you're supposed to ask, "Lord, is the fear realistic or unrealistic?" before putting it into God's hands.

For me, there is the fear of being irrelevant, misunderstood, or disliked. I am a little afraid of being robbed when I am in the city since it seems like every person I know here has been robbed multiple times. Although minor, I am sometimes afraid of a bird flying through the patio door into my apartment and then it can't get out (that's happened twice). I choose not to be afraid and leave my windows open anyway.

This morning a student shared she is afraid of what will happen next year once she graduates. She wants to get a Masters in Peace and Development but doesn't have enough for the tuition. Her father died when she was 6 years old and she was raised by her aunt who is not a Christian and was disappointed she wanted to study theology. She is afraid of disappointing her.

What are you afraid of and is your fear affecting your obedience to Christ?

Is there any fear you should push through for the good of the community or so that you can be fully free?
The last slide of my examen says, "Pray for courage, peace of mind and heart, trust in God, and acceptance of whatever comes."

"Fear not and push through". I think that was good advice from the Meserete Kristos Seminary student.

Isaiah 41:10
Fear not, for I am with you;
be not dismayed, for I am your God;
I will strengthen you, I will help you,
I will uphold you with my righteous right hand.