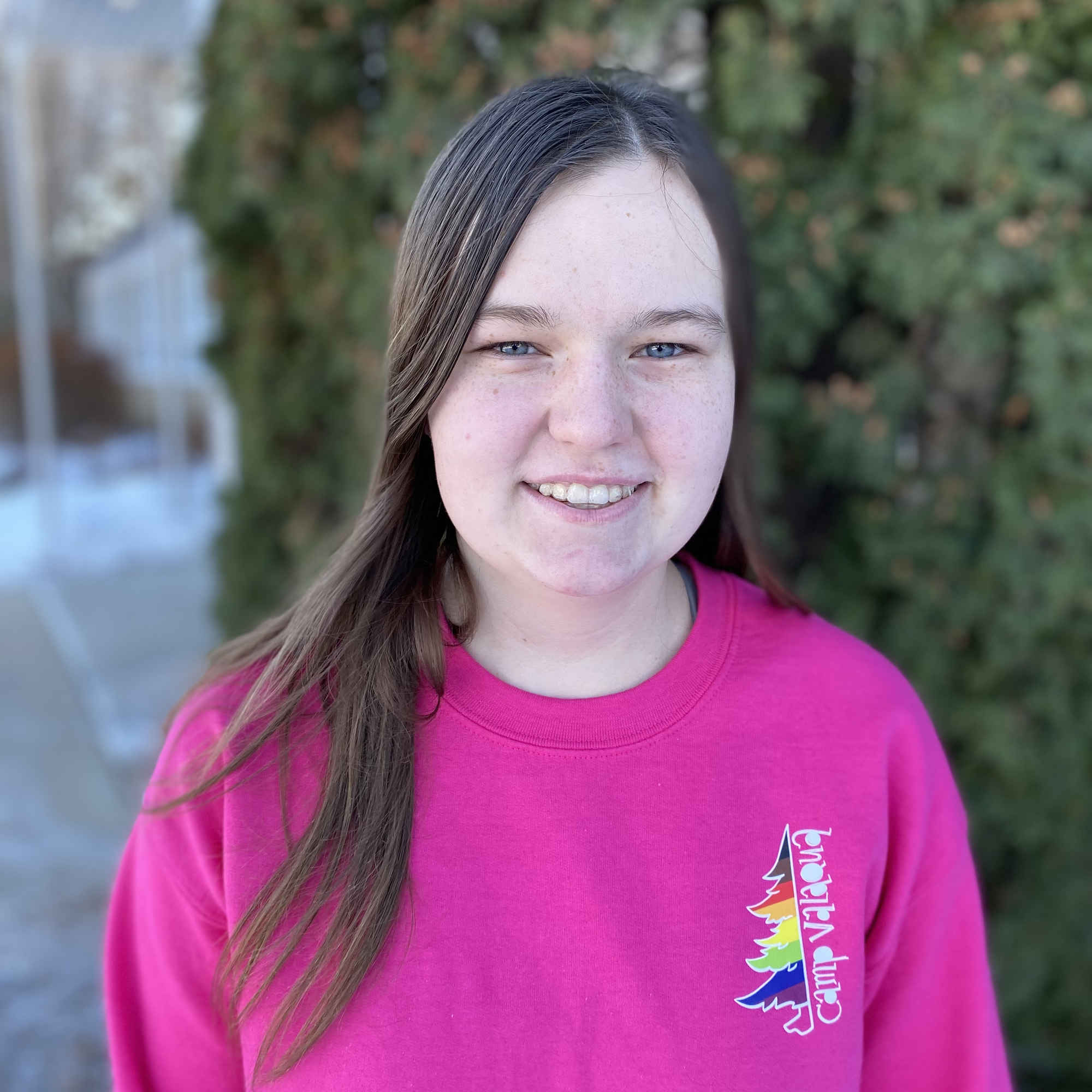 March 8th

Kienna Krahn: An RJC Interview

An Interview by Rosthern Junior College High School Staff.

Kienna Krahn is a first-year Grade 11 THRIVE student at RJC. Originally from Calgary, Kienna shared with us some of what she has taken away from moving provinces to complete her high school education.

1. What made you decide to come to RJC? My dad was encouraging me to consider this as an option because he knew lots of people who graduated from here. Lots of people at my church [Foothills Mennonite Church] talked to me about it. I was pretty overwhelmed with the education system in Alberta and felt like I was having a hard time finding that school and personal life balance. I thought that being in a smaller school setting where teachers would look out for me could work out well.
What is the Grade 11 THRIVE program about?
We focus on connecting with the outdoors and developing healthy relationships with each other and with yourself. I feel like the kinds of activities and retreats we do are really focused on those things. During our retreats we spend a lot of time outdoors, and while we are there we usually are connecting with each other on a deeper level. Some of our goals in classes like Shalom bring us outside, too.
What are you focusing on in Shalom?
We are doing the 100-hours-outside challenge. 'Shalom' means 'peace' and we are supposed to think about where we find shalom in our own life. For one of our projects we were supposed to draw and write about what Shalom looks like, and I drew Camp Valaqua. I grew up going to Valaqua and I feel that even though camp is chaos most of the time, it is still a place where I can find peace, or go for a walk to relax.
The Grade 11 THRIVE class has visited Camp Valaqua this year. What was that experience like for you?
We went during Initiative Week in December. We first went to Edmonton, which was so busy and loud, and then went to Valaqua where everything was so quiet. We spent time outside and focused on building relationships with each other. I feel like [coming back to Valaqua] was weird at first with my RJC class because it was like two worlds colliding! Everyone at RJC was like "Kienna you know what's up with this place, where is 'this thing.'" It was nice to be back. At my old school in Calgary I felt like nobody really understood or cared about Valaqua, but at RJC I feel like people 'get it,' and I feel like Valaqua people 'get' RJC.
Would you say the community you found at Valaqua was similar to that of RJC?
Yes, it's definitely a similar community and culture. I feel like at both places I can be myself and you don't have to put on an act. There are very similar vibes for sure. School and Valqua don't usually mix, in my mind, but at RJC somehow they do.
What would you say to someone who is thinking about attending RJC?
I'd tell them I was also on the fence. It's a big change and for me it was moving from a big city with mountains to moving to small-town Saskatchewan. But I'm really glad I made the change - I feel a lot more engaged in school and in my social life. I really like that the activities are built around your education.