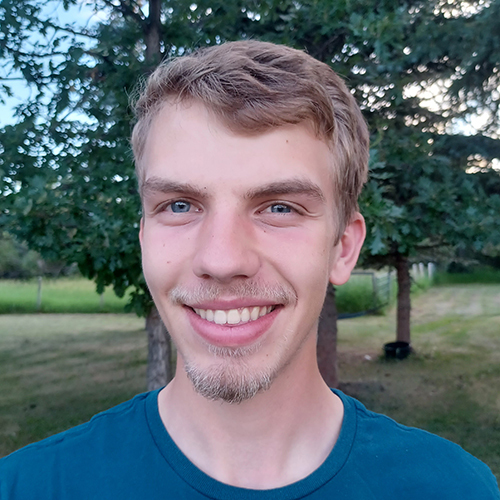 August 2nd

A CMU Student's Reflection

Being a part of MCA and MC Canada provides me with a faith community in which there are many opportunities to engage and interact. These interactions pave the way for spiritual growth and also form relationships with others in the community. One thing I find very special about the MCA faith family is the fact that there are so many intergenerational relationships. I remember attending several MCA meetings and events as a kid and being struck by the effort that the adults would put in to interact with and include me in conversations. I have seen this same effort in other areas as well, and it draws me to remain connected to this faith family.

One area where I have been most connected is Camp Valaqua. I experienced much spiritual growth here both as a camper and now as staff and have formed relationships that would not have been possible elsewhere. The unique combination of fun, being surrounded by creation, and experiencing the faith community are what have made Valaqua such a special place for me and many others. As a counselor, I love getting to continue participating in this story and working to create a similar experience of acceptance and awe of creation for the campers.

Last summer, I attended Amplify! youth gathering and this was my first time really participating in the broader MC Canada faith community. The conversations and experiences I had during this time were incredible, and I went off to CMU excited to be in a faith community so deeply rooted in anabaptist values and dedicated to justice and reconciliation. CMU has continued to be an incredible experience full of spiritual growth. Classes are engaging and get me to think about important questions that I may not have thought about otherwise.

Being a part of the MCA and MC Canada faith families has been an enriching and fulfilling experience. It has allowed for spiritual growth while also being a community for me to belong to. It is a faith family that has provided opportunities to engage as well as encouraged me to engage in ways that I otherwise would not have and in doing so, both myself and others have benefited. As I continue my journey with the MCA/MC Canada faith families, I am grateful for the support and encouragement provides to grow my faith and make a positive impact.