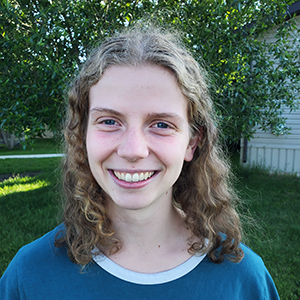 August 16th

A CMU Student's Reflections

I count myself lucky to have grown up in a small country church. The small, supportive congregation encouraged me to practice and offer my gifts to the community. By age 10, I was playing piano alongside my grandma's organ accompaniment. By age 12, I was a regular piano accompanist all on my own. By age 14, I was teaching Sunday School to the other children. I remember Ron Janzen tossing me a loonie every time I would play piano for the church. After the service, numerous people would come up to me and comment how much they appreciated my playing. Even outside of my Sunday morning endeavors, church members would make the effort to watch my volleyball games and my recital performances. These conscious efforts to support me, shown to me by members of Christ's body, have touched me deeply.

From the time I was young, my church family encouraged and supported me in the ways which I was growing in leadership. If I were an egg, Springridge Mennonite Church would have been my incubator. If I were a flower, it would have been my greenhouse. And if I were a caterpillar, it would have been my cocoon. Springridge gave me the optimum environment to grow, try things out without getting hurt, and gain the nutrients of leadership and community. Like a good mother, Springridge coddled me with unconditional love, and—like any good mother—released me when it was time to let me go. Springridge instilled in me a confidence that I, even at a young age, could lead with love and exercise the gifts that it had helped me hone.

A church's confidence in the gifts of their youth is an astonishing and touching sentiment—one which I feel emanating from Springridge's larger MCA body as well as across provinces to Canadian Mennonite University. I feel that the youth of the Church are given space and outlets to share their gifts with the larger body of Mennonites, and encouraged when they do so. Experiencing such an obvious assurance in the generations to come mobilizes the youth of the Church. It tells us that we, in all our greenness, are valued members of our community. It gives us the confidence to develop our gifts and skills, knowing we have a supportive backing behind us.

This is something which we do not always hear. Because sometimes youth try out risky ideas. Sometimes we change our minds. Sometimes we push too far. Sometimes we don't push far enough. Sometimes we speak too loudly. Sometimes we speak too quietly. Sometimes we want comfort. Sometimes we want freedom.


But we always want to feel valued. Having a church body which supports us, believes in us, and loves us (enough to let us go, sometimes) means the world to us.