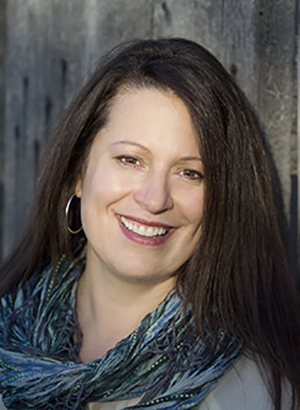 September 6th

Buffalo Shout Reflections



Buffalo Shout is a small group at Foothills Mennonite Church exploring what a life of reconciliation means. The group is co-led by Leanne Bear Froese and myself. We attempt to build bridges and relationships with Indigenous people, engaging with each other on difficult topics of colonialism and marginalization. These conversations are essential for moving toward reconciliation. We discuss these realities and imagine living with each other in a better way.

Last year, when fewer Indigenous people attended, we 'pivoted' to a learning journey to educate ourselves on the Indigenous history we never learned at school. This is our work. Together we took the University of Alberta Indigenous Canada online course and discussed issues that came out of the course. We would encourage everyone to take this free course!

This summer we tried to attend live Indigenous events.

In June, thirty of us from Foothills attended the theatre production of New Blood at the Jack Singer Concert Hall. This was the first time that this play was performed with a live symphony. We were deeply moved. The beauty of the artistry, music and the heart wrenching story was a profound way to communicate local Indigenous history. What stuck me? Many youth have been to many funerals. They have lost a sibling, a friend, a cousin, a parent … at very young ages. As a society we don't deal well with death. If that had happened to me … how would I have coped with all that loss and grief?

In July, ten of us from Foothills attended the Tsuu T'ina Pow-Wow at the Redwood Meadows fairgrounds. Many of us had never been to a pow-wow and we were nervous. Would we be welcomed? We were. Watching the Grand Entry was incredibly beautiful and moving. We sat by a grandmother who was getting her granddaughter ready for the Grand Entry. She was so proud. What struck me? I was really touched by the connection and reverence they have for their elders. We could learn something about the role and value of seniors in our society. Next summer we would like to attend the pow-wow at the Calgary Stampede. Please join us!

In August, Buffalo Shout also had the privilege to support the 4-day 2nd Annual Ama'hna'bino Walk from Mînî Thnî (Morley) to Calgary and back to Mînî Thnî. They were walking for those lost to addiction, suicide and murder. Foothills was 1 of 9 churches involved in supporting the walkers with food and/or accommodations. What struck me? We don't know each other but we have been taught to fear each other. This relationship building is messy and delicate but can be so beautiful. We are trying to figure each other out. Sometimes we step on each other's toes but we apologize and we keep moving forward. Trust takes time. What else struck me? Their incredible generosity even when they don't have a lot and how hard some people are working to heal themselves, their families, and their communities. What else struck me? Their vulnerability and how incredibly brave they are to share their personal stories. My favourite part was the event downtown on Day 2 and cheering them on at the beginning and end of Day 1.

Also in August, eight of us attended a group tour at the Tsuut'ina Nation Culture/Museum. What struck me? The Tsuut'ina people have a deep, rich history. Museums are returning artifacts that were taken from Indigenous people. The tour guide was very gracious. He did not focus on the negative history but focused on the strength and resilience of their people. The tour took approximately 45 minutes but we should have planned for 2 hours. I will book another tour with my family and spend an extra hour afterwards just going through the displays at my own speed. And the gift shop, of course. You should check it out too!

This fall, Buffalo Shout is planning to do monthly potlucks. Food brings people together. We will continue to learn more about Indigenous history by watching short films/documentaries followed by discussions. Everyone is welcome to join us even just for one or two events!