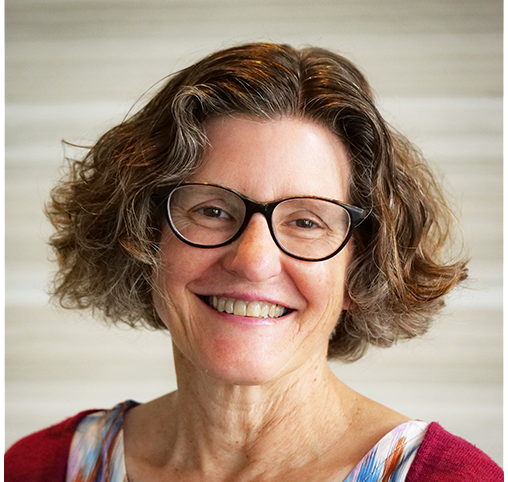 September 12th

Reflections on Bridge Building Summer 2023

Reflections on Bridge Building – Summer 2023
Suzanne Gross, MCA Bridge Building Facilitator

As I continue to explore the diversity our MCA church communities are uncovering, I keep bumping into questions of "my theology." The basic question I ask myself is: is my theology Jesus-centered AND non-oppressive? Or are there vestiges of the following toxic ideologies lurking in my theology, and living in our Mennonite communities?
"Christian" Antisemitism, (my starting question is: how do I engage with the scriptures that make disparaging blanket remarks about Jews penned, for example by the writer of John?)
"Christian" Zionism, (my starting question is: how can we engage with brothers and sisters who insist on a geographic interpretation of the book of Revelation?)
"Christian" Doctrine of Discovery, (my starting question is: do I slip into entitlement thinking and "othering" people not like me when it comes to my living in this land?)
"Christian" European cultural supremacy (my starting point is: do we unwittingly subscribe to the notion of European cultural superiority when it comes to music, ways of organizing ourselves, and worship styles?)
I put "Christian" in quotes, because, in my conscious thinking, of course these words fly in the face of any theology that is Jesus-Centered, as I understand Jesus. Jesus was Jewish, Jesus rejected geographic seats of power, Jesus embraced people who were "othered" and excluded, and Jesus preached humility and inclusion of people from other cultures – Greeks and Samaritans. And yet, I wonder about my unconscious societal formation……
It turns out I'm not alone in these questions! It feels like I am being surrounded by opportunities to explore and unpack and bring to my consciousness some needed awareness to help me continue on the path of the truly liberating Jesus-centered way of being.
On the Antisemitism and Christian Zionist front: I am participating in a workshop presented by Independent Jewish Voices to guide our understanding of Antisemitism. Independent Jewish Voices is fully and unapologetically in support of justice for Palestinians. And yet, IJV navigates relationships with Jews who have been harmed by antisemitism. I look forward to gaining new insights into what constitutes antisemitism as it pertains to the relatively recent phenomenon of the Jewish state of Israel, in the context of the social justice issues surrounding the Palestinian experience of land and human rights dispossession since 1948.
As well, I look forward to welcoming and hosting Reverend Munther Isaac – a Lutheran pastor and theology professor at Bethlehem Bible College in Bethlehem, Palestine, in mid-October. I look forward to learning from his Christian-Palestinian perspective when it comes to peacebuilding in the context of a 55+ year occupation. Stay tuned for details of events happening in both Calgary and Edmonton!
On the Doctrine of Discovery and European cultural supremacy front: We continue to educate ourselves on the history of harm done to the First Peoples of this land. And this summer, we began showing up at Indigenous ceremonies and gatherings. In my role as pastor at Holyrood Mennonite, two people have begun attending our congregation who have Indigenous history. In both cases their connection to Indigenous relatives and history includes past trauma and identity confusion. In both cases, having a diverse and intentionally intercultural community like Holyrood Mennonite has played a liberating role – giving space to navigate identity and trauma through the grace and mercy and reconciliation offered through our Lord Jesus. How many of our Alberta churches have people who have some connection to the Indigenous culture and history that surrounds us, that we perhaps don't know about?
I believe all of us would do well to navigate our identities and traumas through the powerful liberating lens of Christ our Lord. As we grapple with the ideological aspects of these issues, as well as with their social consequences, how do we recognize our role as both those who have similarly experienced trauma, and who have benefited from systems that have caused trauma to others?
To this end, this fall, the Bridge Building Network is inviting our MCA family to join a book study to discuss The Four Vision Quests of Jesus by Choctaw and Episcopalian Bishop Steven Charleston. In Charleston's exploration of his own cultural identity as it intersects with Jesus the Christ, we stand to gain new insights into how we can decolonize ourselves – our theology and our attitudes toward culture -- while at the same time affirming the value of our own cultural traditions. Please refer to the poster in this and upcoming Communiqués for information on how to join our discussion.
May we continue on the blessed journey of Bridge Building together – as we seek to be witnesses to the power of our Lord Jesus Christ, celebrated in the myriad cultural ways – all testifying to the creative impulse of our Creator.