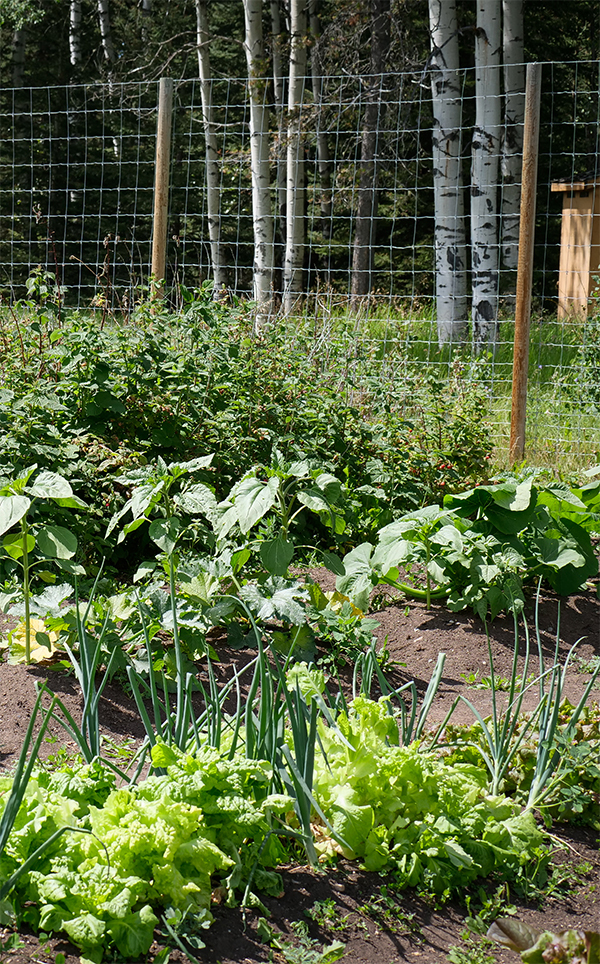 September 20th

The Garden and the Table


Louisa Adria, Camp Valaqua Head Cook summer 2023

This summer, I got to live in the forest for two months and cook for campers, staff, and volunteers at Camp Valaqua. Near the end of the summer, lettuce in the garden replaced store-bought lettuce completely as the plants were then mature enough. One of my favourite moments in the summer was a morning of rain near the end of the summer. I didn't want to ask volunteers to go out in the wet and cold to pick lettuce. It wasn't raining hard but it didn't seem fair to send someone out in the rain.

I love rain, though. The cold water makes me smile. So I took a break from the kitchen and drove up to the garden to pick lettuce. When I got there, I discovered that lettuce loves rain, too. The cold water made the leaves smile and I found enough delicious lettuce for lunch in no time.

In an big kitchen, temperatures have to be controlled so you don't get people sick by keeping food at bacteria-friendly temperatures. In the garden, the food doesn't need to be controlled, or rather, we're not in control. It doesn't need to be in the fridge because it's still growing. The soil and water and sun of the garden patiently care for the growing plants, letting them take what they need when they need it, whether they need it in the hot afternoon or in the morning rain, the garden continues to care for the plants, offering food for when we need it.

There are lots of times when camp is beautiful and there are lots of times when the work of it is hard and there's a whole lot of overlap between the beautiful and the hard. I remember looking toward the steady rotation of meals coming up in the week and thinking "one meal at a time" and thinking about how to keep the food situation under control. And then the gardener, Mìša would ask if they could make biscuits or buns or garden salad in the kitchen. For the whole camp.

These offerings of Mìša's were not on the menu; they weren't part of keeping things under control when there was lots of work to do. It was much better than keeping things under control. It was was like the gardener was patiently caring for the kitchen and me and all of us. Providing joy and delicious things for us to take when we needed them, rain or shine, took place in the lovely place beyond control. I think maybe we could even use a single word to describe the lovely place beyond our control where things grow to provide for us outside our plans, like an offering of warm biscuits from a friend that goes with the soup: faith.