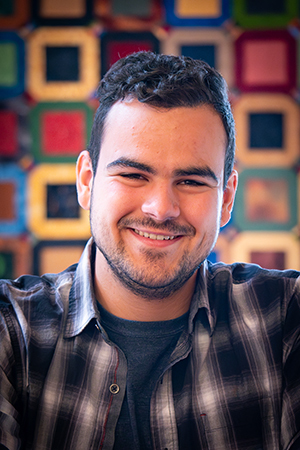 October 18th

The Liminal Space of Imbedded Leadership


From what I gather, starting in a new role in a church is always a windstorm of chaos, but starting a church role in September certainly felt like its own beast.

The onslaught of new names, so many that you find yourself becoming comfortable with starting conversations by asking for people's names, names that you forget about 50% of the time. The realization that you are meant to process and remember those names -- rather than just hear them and then completely forget again two sentences into the conversation. The planning of events before you even have met the volunteers that might help you run the event. But of course, we did survive, I am still standing and excitedly so. Because despite it having felt like I started this role in full sprint, I have been completely blown away by the willingness to be involved that Foothills has shown me! I'm learning names (I would boldly claim I might be able to remember around 50% of the community's names at this point!). And I have amazing volunteers working with me in our youth program. It's starting to feel like I am no longer being thrown around in a windstorm.

It's now that I am truly trying to figure out what it means to be a leader/pastor in a community, especially to be a young person in such a position. Maybe it's just because I'm still young, but even so then, being in a position of leadership in a church community is odd, you are simultaneously never 'just a staff person' yet never 'just a regular member of the congregation'. It is a limbo that as far as I can tell there is no map to follow, it is the mystery and discovery of yourself as much as it is about the community to which you now find yourself in. Trying to see how the puzzle piece that is 'you' fits into the beautiful jigsaw of a congregation in a way that is honest but also acknowledges the differences of what it means to be (borrowing James 3:1 words) held to a higher standard and expectations. It's an ongoing process, that I have suspicion is an always ongoing one, and yet I will still share that it has at times offered not just challenge, but peace. So, I'm excited still for where the journey will take me!

As for who am I? My name, of course, is Aiden, and I have lived in Calgary for 5 years now, having previously hailed from Newmarket, Ontario. I'm a young person, born after the turn of the century. I graduated from Ambrose University this past spring. I am fascinated and always attentive to how others (and how I myself) interact with stories and narratives, whether from scripture, from people, or from the broader world. And I'm excited to explore and share that fascination with the Foothills and the MCA community and see what wisdom Christ might bring about through those conversations.