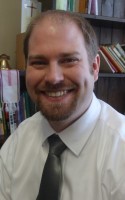 May 6th

One year in
A Menno Minute
A little over a year ago, I joined you fine folk in MC Alberta. Having spent the last 10 years in MC Saskatchewan, it was a bit of a journey, and a bit of a transition. From rural to urban, from prairie to not-as-prairie, there have been many changes along the way.
One of the biggest changes for a Pastor in moving to a new congregation, and a new province, is re-establishing a support network. Pastor's usually get support from friends, colleagues and other professionals, spiritual directors, mentors etc. When a pastor moves, some of those come with them, while others need to be re-established. MCA offers opportunities for support and networking through the Congregational Leadership Committee (CLC).
Perhaps one of the most valuable ministries of CLC is how, through a variety of ways, they bring the MCA Pastors together. Whether it's through the regular Pastors Council meetings, or the faith studies times, or other events. It's times like these which make space for pastors to set aside their responsibilities, to connect with others who understand our settings, our longings, our needs, our hurts, our vulnerabilities, and can either help lift up and encourage or carry one and support one another.
For me, it's been valuable because it's helped me network, build connections and relationships, and create a new support network. It's these connections that have been invaluable not just in my transition, but also in the midst of this pandemic time. The support in knowing that you have colleagues across the province, folk that you know you can call on for help, is a priceless gift.
In the last year of transitioning in, and also in the midst of this pandemic time, the CLC has been a welcome source of support. It's been a gift to gather with colleagues for the faith studies times. It's a valuable time to network, connect and get to know one another.

Craig Neufeld
Pastor
First Mennonite Church, Edmonton