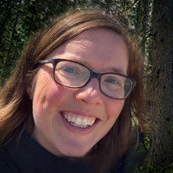 September 16th

Camp Valaqua: A Place to Belong

I remember leaving Edmonton in late June of 1996 with my best friend. We were heading south to spend our summer at Camp Valaqua. We had both just finished the last of our diploma exams and had graduated from Grade 12. We left the city, which had been blanketed in a grey and gloomy sky, and the clouds gave way to a bright, blue sky. Both of us felt the weight of our everyday lives lift from our shoulders and joy filled our beings. We knew we we were heading to the place where we could be fully ourselves in nature and explore who we are and our place in the world. A powerful moment for us both.

This moment of my youth returned to me this summer as I thought about all the staff, campers and volunteers who had their summer plans at Valaqua interrupted due to the pandemic. Not being able to attend summer camp may seem like a minor inconvenience to some but is far from that for many. Some people have waited their whole lives to work at camp. For others, Valaqua is the one place where they feel a sense of belonging. And for many, summer camp is the only time throughout the year when they get the opportunity to spend time with friends who may be scattered throughout the province.

I had the opportunity to spend some time at Valaqua this summer with some close friends and their families. While it felt strange to see the camp empty of children and youth, the elated shouts of our own children echoed through the trees as they played on the swings, competed in the ga-ga ball pit and splashed in the river. These sounds filled me with hope that there will be a jubilant return of children and youth to Valaqua. That is something worth celebrating and, when that time comes again, we will!