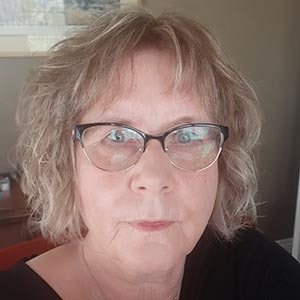 October 28th

The Gift of Covid -- Do not fear...
"This is what I covenanted with you when you came out of Egypt. And my Spirit remains among you. Do not fear.  Haggai 2:5
Our churches have gone through a lot of change and ways of "doing" church over the past few months. It's amazing how creative churches have been!! I visit many different congregations through my work with MMI Insurance – with appropriate distancing and masking – and am very inspired and encouraged by what I hear.
Over the past year the MMI Board has embraced a Vision of "supporting and strengthening the church". They have rolled out a program of donating 4% per annum of earned premiums generated by MMI policyholders to member churches. MMI mails out these donations on a quarterly basis but sometimes we deliver these donations in person to the pastors or MMI volunteers in those churches. Churches are using those donated funds for various projects.
They are using the monies to send to Guatemala for the couple in their church who work with orphans. They are using the monies for sprucing up their church building and grounds. Overwhelmingly they are using these monies for projectors, sound boards and other media so that they stay connected with their congregation and their communities. Some have been live streaming through Facebook, or connecting via Zoom, or recording a service and sending out a link for their members. They have been surprised by the people that participate distantly …. neighbors, church members, friends and family that haven't come to church in years, members that are in different countries, people that would have not participated in person.
So we are connecting – differently – but connecting. We lament that we can't see each other in person and that we must physically distance even if we do meet occasionally.
But God's spirit is around and among us. Churches have found new ways to encourage community and there are persons in our communities that are more comfortable "zooming" in rather than meeting in person. They are hearing our stories and perhaps we are or will be hearing theirs. Projectors and sound boards and other media is becoming a way to do church in ways we would have never imagined a year ago. Yes, our churches have remained empty but we are grateful for the technology that has allowed us to feel as close to one another as possible. What a gift!! Although physical presence has disappeared the heart still longs for the connection. God gives a promise to his people as noted in Haggai.
"This is what I covenanted with you when you came out of Egypt. And my Spirit remains among you. Do not fear. Haggai 2:5
We can't imagine what tomorrow will bring – or next year. Although Zoom is a great connector it doesn't afford us the community that we ultimately long for. We will get together again and God is with us. His promise in Haggai is a reminder to us in 2020 – his spirit remains among us – do not fear! Although Covid is a nasty bug and has devastated us in so many ways – it has also brought us gifts that we would otherwise not have.