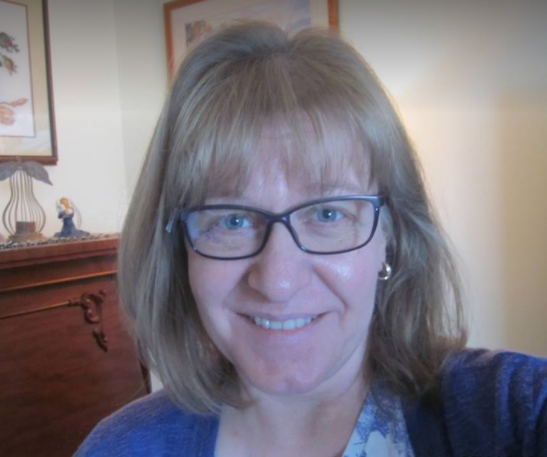 November 18th

Caring Connections

Over the past several months, I, like many of you, have been part of multiple church and committee meeting over Zoom. I now have a designed Zoom corner in a room. Zoom has some definite limitations. One is that during lunch break each goes off to their own kitchens to put together a rushed meal, rather than being able to experience the companionship of sitting together around tables: informal visiting is difficult in a Zoom setting. Yet Zoom also has some benefits. Attending meetings is easy to do. No time is spent in travel which makes the meetings accessible to many.

Recently, during the Mennonite Church Canada study conference on Zoom, I scrolled through the dozens of attendees and found people from many time periods in my life. Friends from all over Canada, whom I know from high school in Ontario, CMBC (CMU now), AMBS, and locally here in Alberta, were all there. One friend whom I haven't seen in over 20 years was sitting on her couch with her dog. What a pleasure to have these glimpses into the lives of people important to us.

In this, my third year serving as Alberta Representative to Joint Council for Mennonite Church Canada, our meetings are all done through Zoom. Though the meetings are for one day, rather than the two that we gave when we traveled to meet in person, we can meet more often. We have been meeting almost every month, rather than quarterly. This is good for quicker follow-up to topics.

A topic that we have committed to working through, in Joint Council, is that of how to open our church structures to welcome cultural diversity. As part of an intentional opening of structures, an examination of power and where it currently resides is essential. Who holds the power, and is that all right, or do we need to make shifts to make room?

Another topic that has arisen at meetings, a topic that also deals with power structures within the church, is that of sexual misconduct. Many issues are part of this topic. How do we open the conversation for people who have experienced misconduct? How do we deal with it, in terms of reporting, caring for the victim(s), and helping the community to process it? How do we adequately create boundaries for prevention? What does a restored relationship look like?

The church, though structured, is made up of relationships, ours with God and with each other. To keep the church healthy and thriving, our attention to interpersonal relationships is vital. Without good connections to each other, we do not have church. At a time when large in-person meetings are not possible, what each one of us does to connect to each other matters. The church is truly now not a building, but people relating to each other to carry each other through and to minister to those beyond ourselves. We need to keep sharing our lives and supporting each other well.

Recently, I told a friend whose uncle died that I would be praying for her. She responded that she would be praying for me as I relive the months during which I supported my Dad while he was dying of heart failure a year ago. We pray for each other and help carry each other's burdens. This, to me, is church.