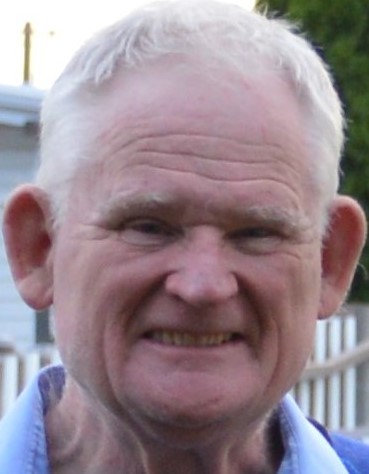 February 24th

They who Wait upon the Lord

One year has passed since the COVID-19 pandemic attacked the world. Over 1,800 Albertans died, and thousands more suffered illness, but by following government-imposed social distancing restrictions, we flattened the curve, and earned Stage 1 of reopening our society. Despite falling patient numbers and advent of vaccines, however, hope is dampened by more virulent strains, and clumsy roll-out of the vaccine for 'ordinary' Canadians. I may not receive my inoculations until October! How can I stay positive? My children should stay in school. When I hear about fire chiefs jumping medication queues, provincial ministers holidaying abroad, or churches holding services in-person without masks, I feel betrayed. Let's impose a 'herd mentality' for dealing with COVID19? My business is failing, my family is hungry, I am depressed without friends or team sports – why stay the course when it makes no difference? People, doing our part saves others.

Come By Here, My Lord, my new novel about building friendships across racial barriers in turbulent southern Africa during the 1970s, when Zambia was asserting her independence while colonialism and apartheid faded away, illustrates the importance of making good choices. Orwell Hughes – 20 years old, active in sports, arts, and church – enjoys life as a young man coming of age in Lusaka, Zambia, where his father is a Canadian diplomat and Orwell attends the local university. Orwell endears himself to Zambian students and learns African languages, history, and aspirations well, yet he suffers racism and awkward social relationships that his father and older brother Richard can't solve. Orwell invites Tracy MacDonachie, his former Sunday school teacher and youth leader back home in Canada – to safari in Africa, hoping that this wiser and more successful man can mentor him.

Tracy and his younger sisters, Alicia and Kathleen, arrive in Lusaka during Easter 1974, but they stay longer than expected and are not as remembered. Bold MacDonachie avoids Orwell as he goes about his own, murky agenda of managing a promising young Canadian boxer for a high-stakes prize fight against the British Commonwealth heavyweight champion. Tracy, to retain Orwell's friendship but stay free of him, provides the needy lad with tickets to the match, yet these, like the rascal's devil-take-care lifestyle, are fake! Hughes does not realize Tracy's rouge until he jumps queue and demands entrance into the stadium, only to be ordered by the stern gate keeper to buy legitimate tickets at the sales office, like thousands of other fans….

"Orwell, let's be polite, and do what the nice man says. He is boss," Alicia coolly advised her frustrated escort.

"We've lost our place! Now, we'll never get inside!" Hughes berated Alicia with gulping breaths and gesturing hands as they hustled to the rear of the line, which was three blocks away!

"Yes we will," she promised, gently pulling him into line. "God rewards those who patiently do the right thing—sometimes how we don't expect."

Orwell took comfort in her wisdom, and did not complain about Tracy's slights against him. When the queue shuffled under the stadium bleachers, Orwell smiled appreciatively, and held Alicia's hand. They were only two of many fans who wanted to watch the epic bout; did others fret about waiting in long queues or not getting choice seats? Hughes chivalrously bought two Cokes that a street vendor sold from an icebox lashed to his bicycle. Others, balancing trays of merchandise on their heads, offered cigarettes to bananas, sweets to shish-kabobs. It was Saturday afternoon, but folks were high on party mood, decked out in their Sunday best, many sporting Polaroid sunglasses or flashy watches, and listening to Afro beat or American pop chart toppers—"Stir It Up" and "Spirit in the Sky"—on their ghetto blasters.

Alicia offered her beau a satisfied smile as they went through the turnstiles on time. The gatekeeper was glad to see her again; he let them pass after Orwell provided proper tickets. The young couple found two decent seats near the middle of the stadium, close to ringside...amazing, since the must-see event was general admission, first-come, first-served….

Biblical prophet Isaiah promises that they who wait upon the Lord will renew their strength; God is just, and longs to be gracious and show compassion to His creation - Blessed are those who wait for Him! King David waited for God, who with unfailing love redeemed him from sin, set his feet upon a rock, and put a new song of praise in his mouth. These wonderful testimonies carry me as I endure our present trials!