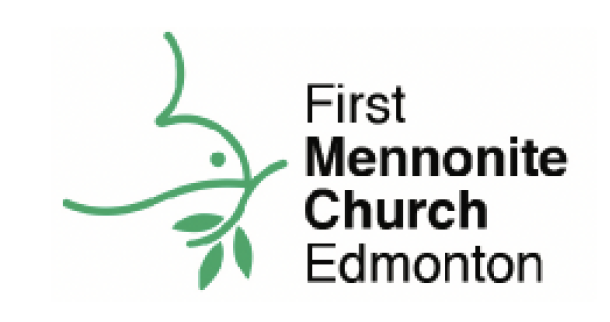 Inviting applications for two pastoral positions for a combined FTE of 1.5 - 2.0. First Mennonite Church is excited to build a new pastoral team that works along with our church community to help us grow as a community of grace, joy, and peace. We are a
multi-generational, urban church of approximately 180, with Anabapist theology and principles guiding us. God has called us to be an inclusive, affirming, Christian community. Congregants are actively involved in church ministries and programs. The new pastoral team will share pastoral responsibilities in a manner that fits with their skills and gifts.
For information or to apply, please contact: Ruth Friesen, Search Committee Chair (ruthdavisfriesen@gmail.com, 780-910-2573) or Tim Wiebe-Neufeld, Mennonite Church Alberta Executive Minister (execmin@mcab.ca 780 994-1021).
More information about First Mennonite Church.
Holyrood Mennonite Church in Edmonton Alberta is searching for an Intentional Interim Pastor to lead us through a period of transition towards renewal. As a small intercultural and intergenerational church within the Anabaptist theological tradition, seniors and young families of European and African backgrounds strive to make a difference by supporting one another as a community of faith.
The interim pastor we are seeking has solid preaching and teaching skills, that guide the formation needs of the congregation for growth in faith and practice. The pastor is deeply committed to relationship building, sharing leadership in committee work, in effective and transparent counselling, in identifying spiritual gifts and empowering their use in ministry. The pastor is actively committed to team and vision building, facilitating development and implementation of the goals of the congregation.
For inquiries please contact MCA's Executive Minister Tim Wiebe-Neufeld execmin@mcab.ca
Full Interim Pastor Advertisement (pdf) Full Interim Pastoral Advertisement (webpage)
More information about Holyrood Mennonite Church