Climate Action Book Study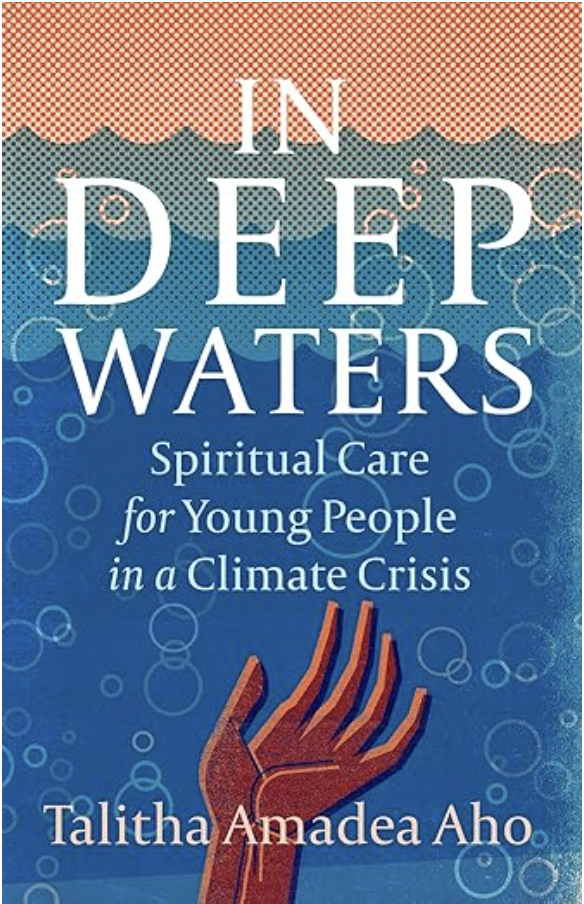 From MC Canada's Vision statement: "God calls us to…grow as communities of grace, joy and peace so that God's healing and hope flow through us to the world."
You are invited to join together with others from across MC Canada for a series of 3 conversations based on readings from In Deep Waters: spiritual care for young people in a climate crisis by Talitha Amadeo Aho.
These conversations, hosted by Sandy Plett (Mennonite Church Canada Climate Action Coordinator) will offer a space for people who engage with youth and young adults to connect with others, to reflect together and to share our experiences and learning.
This is not a book of how-tos and answers. It is an encounter with a wise and grounded mentor who bridges the gap between the Christian faith she cherishes and today's youth with grace and insight. Climate change is a focal point–but also a backdrop to the larger work of learning to be people of faith, hope and love, no matter the circumstances.
-- Jennifer Halteman Shrock
Read Jennifer's full review of the book here.
Mark your calendar from 11:30 am - 1pm (CDT):
Wednesday, October 25
Wednesday, November 8
Wednesday, November 22
How can you get in on the action?
Get the book and start reading!

Contact CommonWord

ASAP to order a copy.

Shipping costs will be reduced if you order multiples, so get some friends to join you! Allow 3-4 weeks for delivery.
Sign up!

Send Sandy an email in order to become part of this book study.

Zoom links and discussion guidance will follow.

splett@mennonitechurch.ca

Share your learnings with your congregation and community!

It's our culture to work together for the restoration of all of God's creation and we can all be part of the spiritual care of our young people in the midst of this important life-work!



Looking forward to what we will learn together – Sign up and order you
---
In the News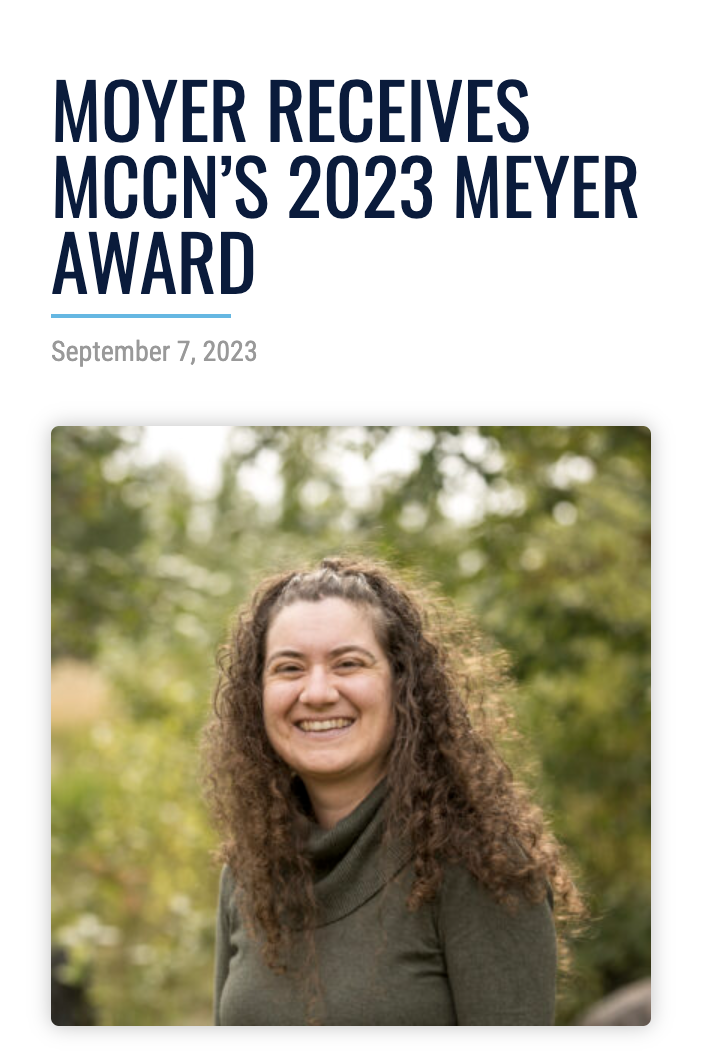 Joanne Moyer, Edmonton, Alberta, is the 2023 recipient of Mennonite Creation Care Network's (MCCN's) Art and Jocele Meyer Award. The award recognizes Joanne's longstanding service to MCCN as a council member, her commitment to greening Mennonite Church Canada and her enthusiasm for faith-based environmental work more broadly. The award includes a $500 grant for further environmental work. Joanne is a member of Edmonton First Mennonite Church.
Creation Care Working Group
Who is the Creation Care Working Group?
We are Charlene and Liesel from Foothills Mennonite in Calgary Alberta. We both had the opportunity to attend the Living Hope Climate Conference in Manitoba back in April 2023. After learning that all the other provinces had creation care working groups, it sparked our own desire to create one here in Alberta. Working alongside other Alberta representatives from the conference Jeremy Wiens and Jessie Brandt from First Edmonton, and Elijah Koop we were able to start creating conversations around creation care and climate action in Alberta. Tim Wiebe-Neufeld of MCA and Sandy Plett of MC Canada helped facilitate our discussions and make connections to build conversation and connect with other individuals. We hope to continue this narrative and work alongside MCA to build a creation care working group.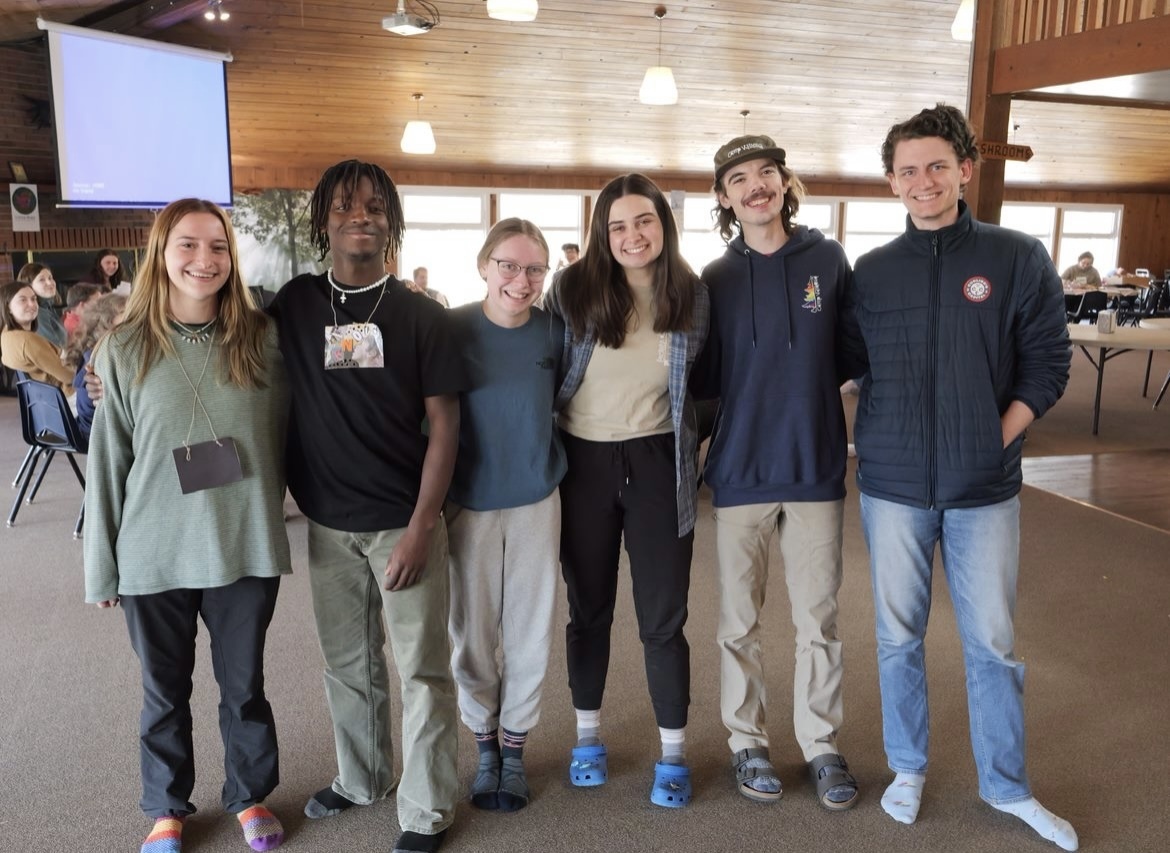 Overview
As the Alberta Creation Care Working group we want to work to equip and support congregations throughout the conference to respond faithfully to challenges such as the climate crisis and climate justice. We hope to work towards action and initiative with a focus on engagement and education. We also hope to connect with youth, Indigenous relations, and other interested people to continue conversations around creation care, climate change and creating right relationships. As a local working group we want to determine how we can have an impact in our local context, in ways that work in each local area and congregation. Moving forward we hope to provide a point of connection to other Creation Care working groups, and work to support larger MC Canada efforts.
Goals
Create a creation care working group with a variety of people across congregations and age within MCA.
Create a creation care working group with a variety of people across congregations and age within MCA.
Connect with youth, Indigenous relations and others to bring awareness to creation care, climate action and justice.
Connect with MC Canada creation care initiatives and network with working groups from the other Regions of MC Canada.