Edmonton South Sudanese Mennonite Church
Edmonton South Sudanese Invites us to pray
Pray for the extended community of the SSMC, which has recently experienced four difficult deaths among family and friends. This includes the death of two teenagers, one in an accident involving a firearm and one found dead with no apparent cause.
Pray for South Sudanese refugees living in camps in Ethiopia, where food shortages have become dire. The threat of violence in the midst of tribal conflicts have caused the UN to halt the delivery of food. Food shortages mean people including young children are dying from starvation.
The country of South Sudan continues to need prayers for peace. Pray that God's spirit of peace may enter and bring an end to the conflicts that continue to harm so many.
For a number of years the South Sudanese in Edmonton have been praying for their family and friends in Calgary as they seek to make connections with the Mennonite Church. Some progress has been made with the support of Foothills Mennonite. Pray that God will show the way forward for these South Sudanese friends as they seek to connect as part of a community of faith.
More about Edmonton South Sudanese

The South Sudanese Mennonite Church is a vibrant group of people passionate about being a congregation and eager to connect with the broader Mennonite community. Visits by people from other Mennonite congregations are welcome, and special events feature food and open hospitality. Each year many of their children attend Camp Valaqua, and come back excited about their experience. While the congregation continues to face the challenges of navigating shift-work among its participants, dispersed family connections across Canada and around the world, and recovery from the isolation of the Covid pandemic, the strong commitment of their core leadership and the support they feel from the broader Mennonite church helps hold them together.
A few Facts about Edmonton South Sudanese Mennonite Church

Pastor -- the recently ordained, Reuben Tut who arrived in Canada in 2004
Attendance -- approximately 40 people, worshiping in the Nuer language
Affiliation -- ESSMC joined MCA in 2014

And ESSMC's enduring hope -- to quote Emily Summach's article A Voice for Peace, Canadian Mennonite, June 29, 2023
"For Tut himself, his hope for the future of the church is with his sisters and brothers in South Sudan, which is again embroiled in violence and conflict. "South Sudan is [a] land where something can grow," he says. "I want us to be one of the denominations that can change life for the people of South Sudan."
Tut says: "We grew in war. We grew in violence. We can grow in the way [the] Mennonite church is—a peaceful denomination."
Tut implores the greater Mennonite Church to remember the people and churches of South Sudan in their prayers."
Enjoy the ESSMC's choir -- video taken at Reuben Tut's Ordination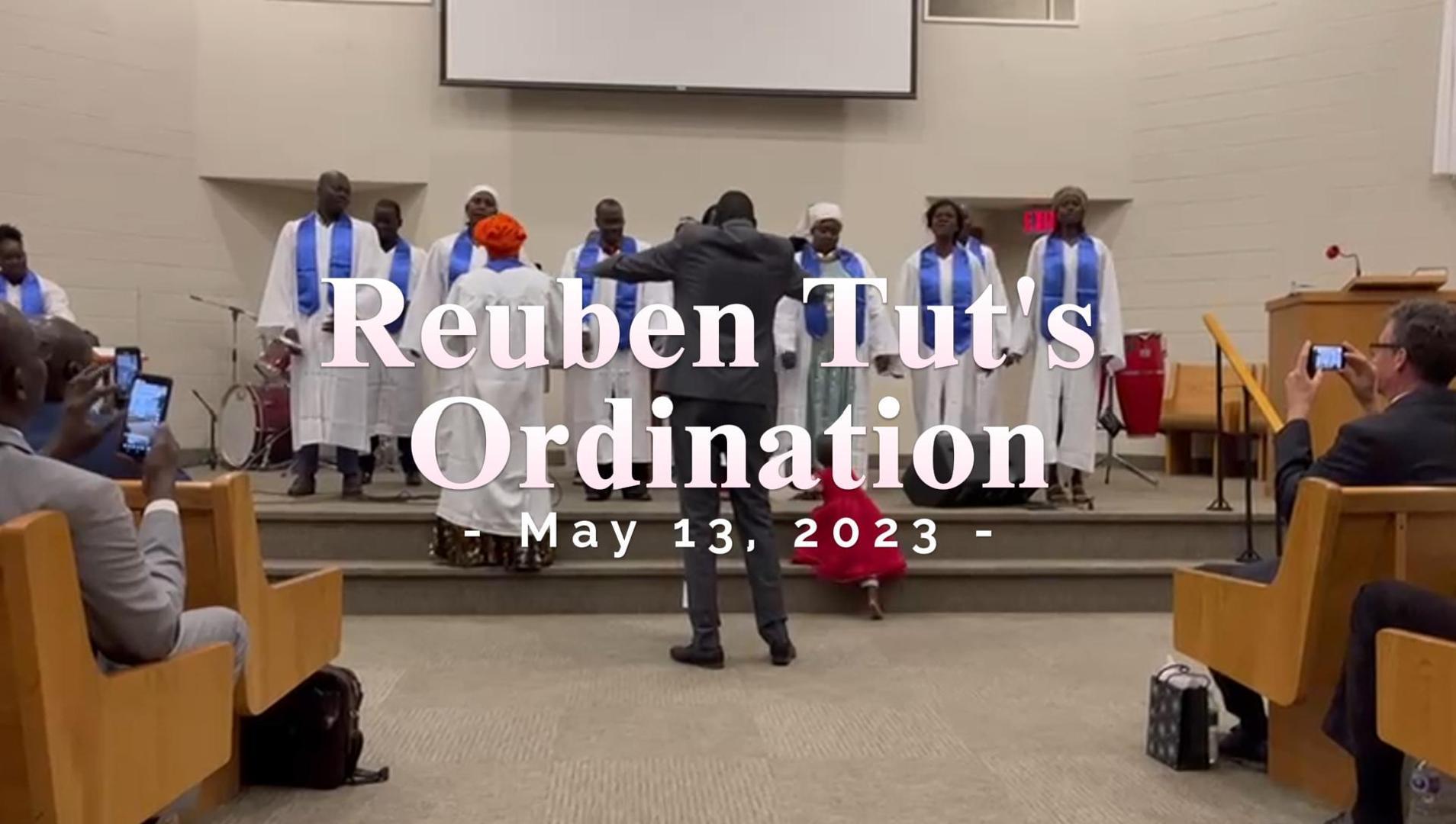 A visit from Doug Klassen, MC Canada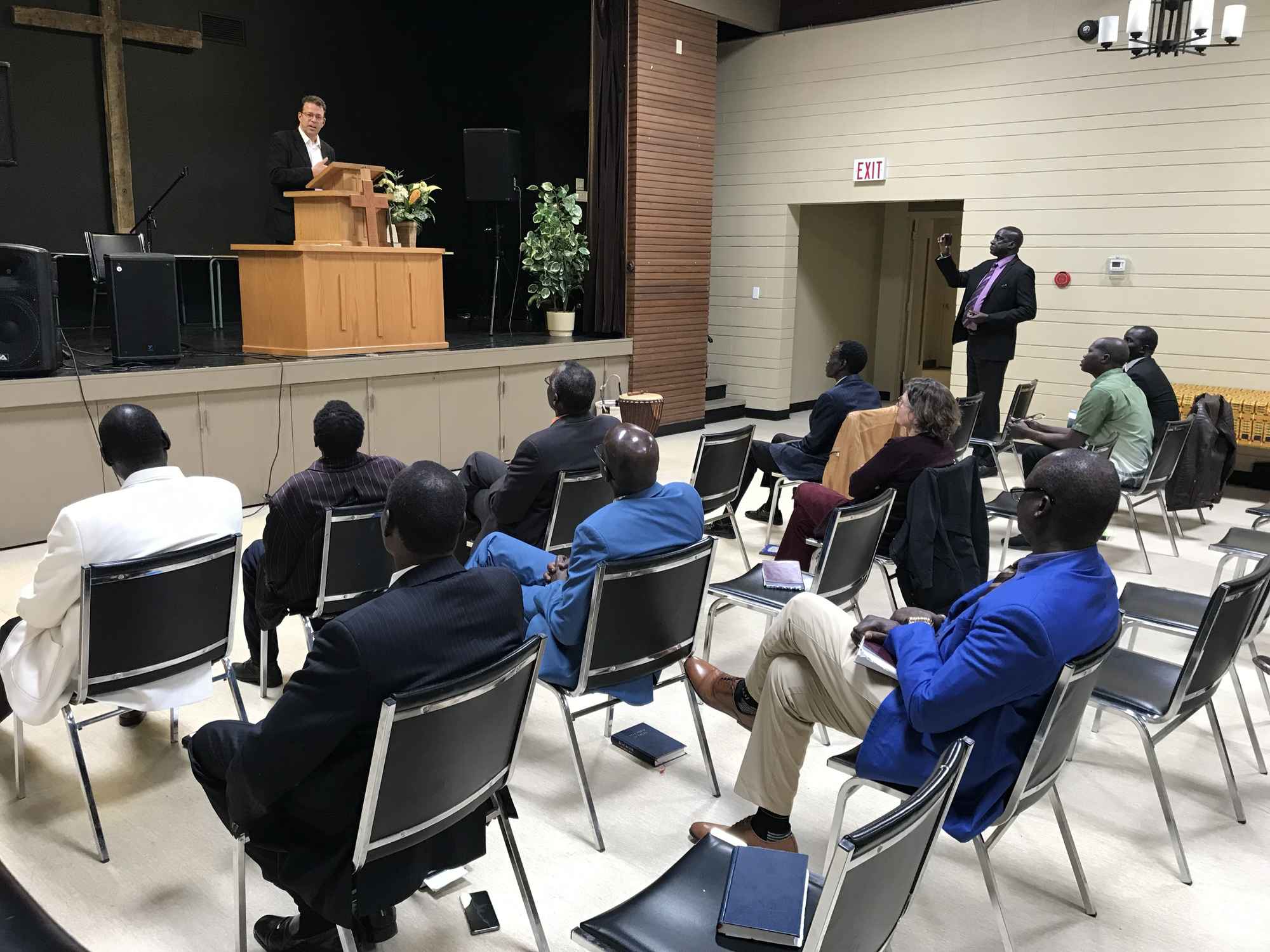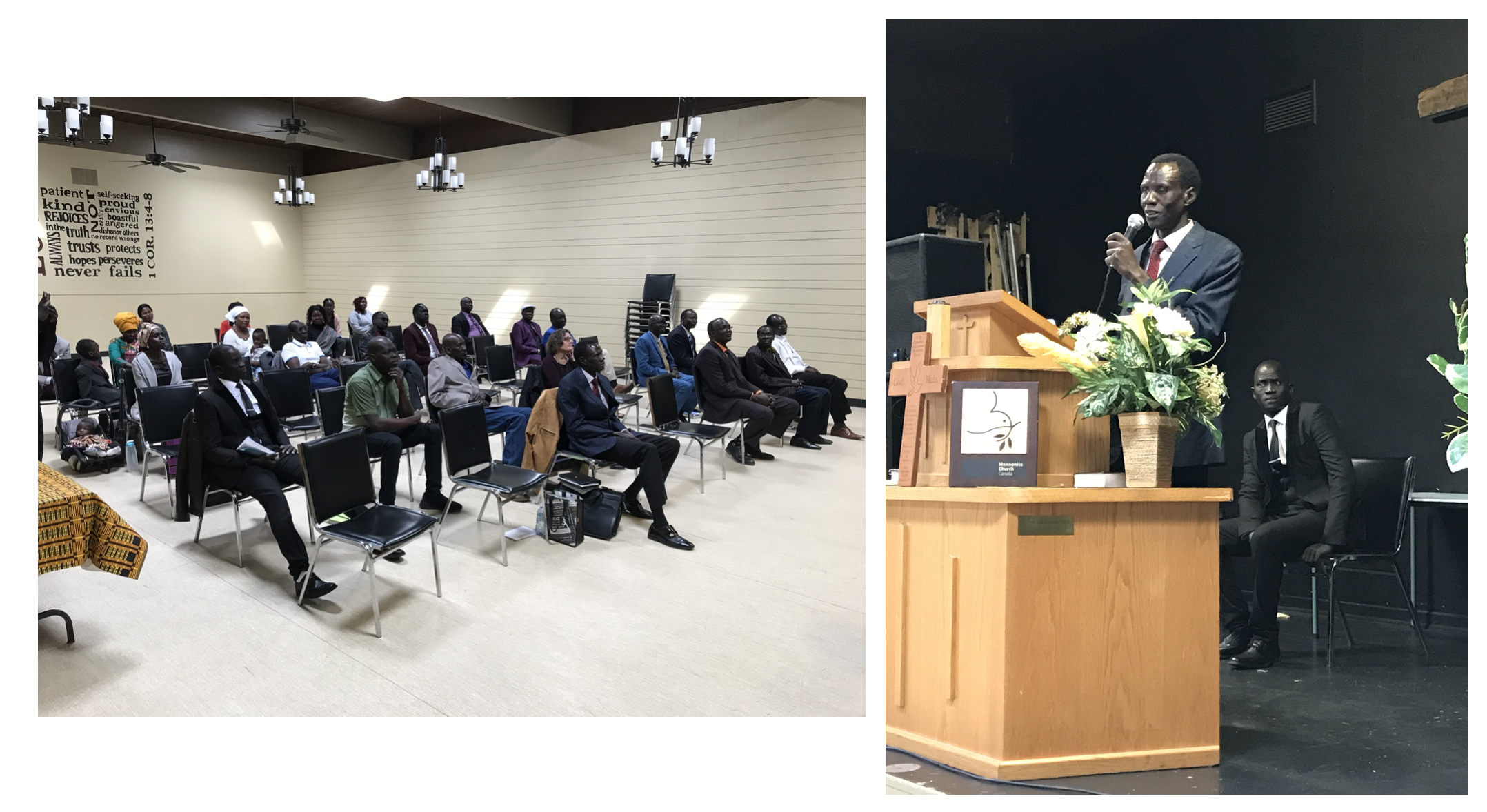 Pastor Reuben claiming their MC Canada identity -- Gathering 2022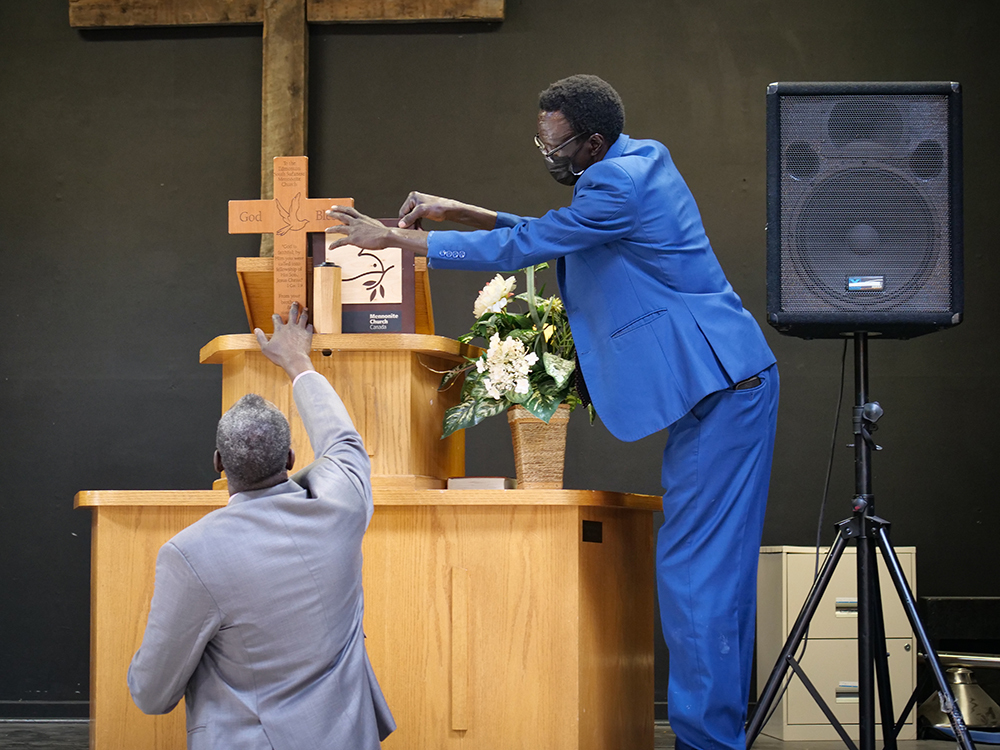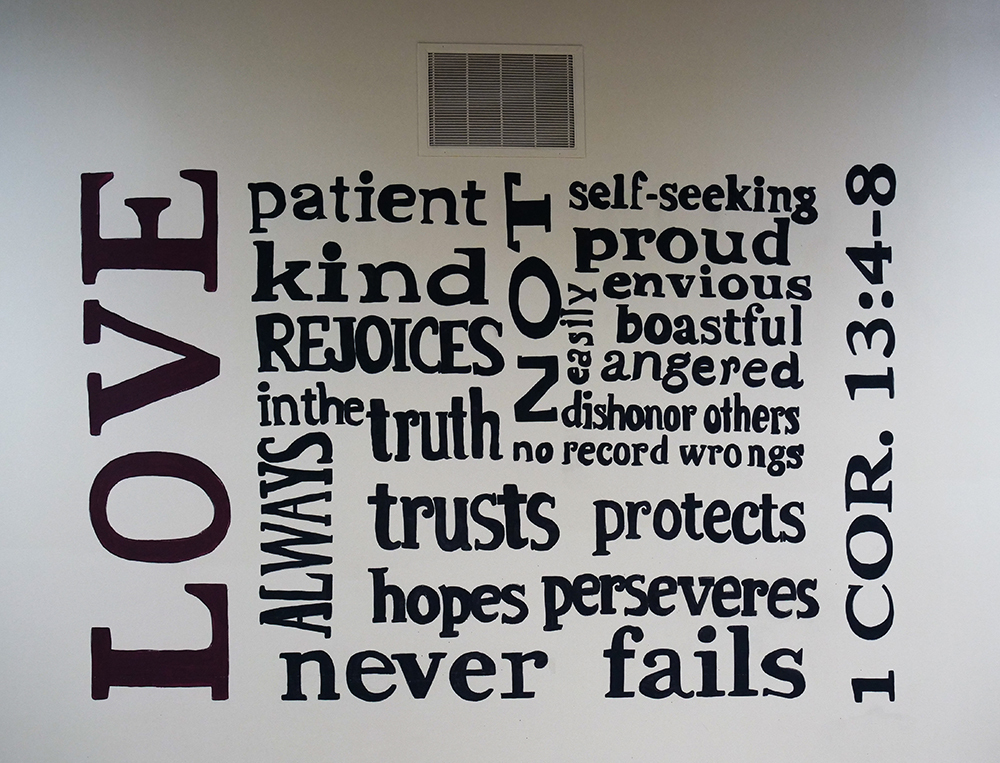 Love: seen in the Edmonton South Sudanese worship space
Read the article A Voice for Peace by Emily Summach, published in Canadian Mennonite, June 29, 2023.