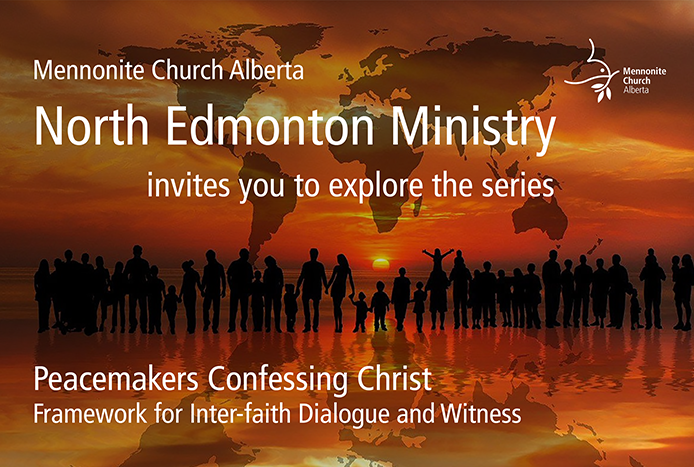 Sat Dec 11, 2021

Peacemakers Confessing Christ: Interfaith Framework

Who is your neighbor next door or down the street? What is their story? Do they know your story? Does religion enter into the conversation? And how about Jesus? Here is a fine opportunity for Calgary and Didsbury Mennonites to learn together how to share our faith for stronger relationships with our neighbours.

Restriction Exemption Program requires proof of vaccination/masks.

Time: 11:00 a.m. - 3:00 p.m.