Holyrood Mennonite Church
Holyrood invites our prayers
1. Please join us in praying for Holyrood parishioners facing various short and long term health struggles. Pray for strength and patience and hope in stressful circumstances, and for church family resilience as we journey together toward wellbeing.
2. Holyrood has spent the last year nurturing strong internal leadership, including investing in youth leaders. As we set our compass for the next phase of our community life, we ask for prayers for a good discernment process, led by the Holy Spirit, and affirmed and celebrated in our local and provincial churches.
3. Holyrood has embarked on an ecumenical partnership with St. Luke Anglican parish, also located in Holyrood. We came together for a Treaty 6 Signing ceremony in August, and are collaborating to host monthly Taizé services. Pray for a mutual enrichment through this growing relationship.
4.
Pray for Holyrood as we continue the reconciling mission work of being and becoming a truly intercultural/intergenerational/inter-socioeconomic church.
Thanksgiving 2022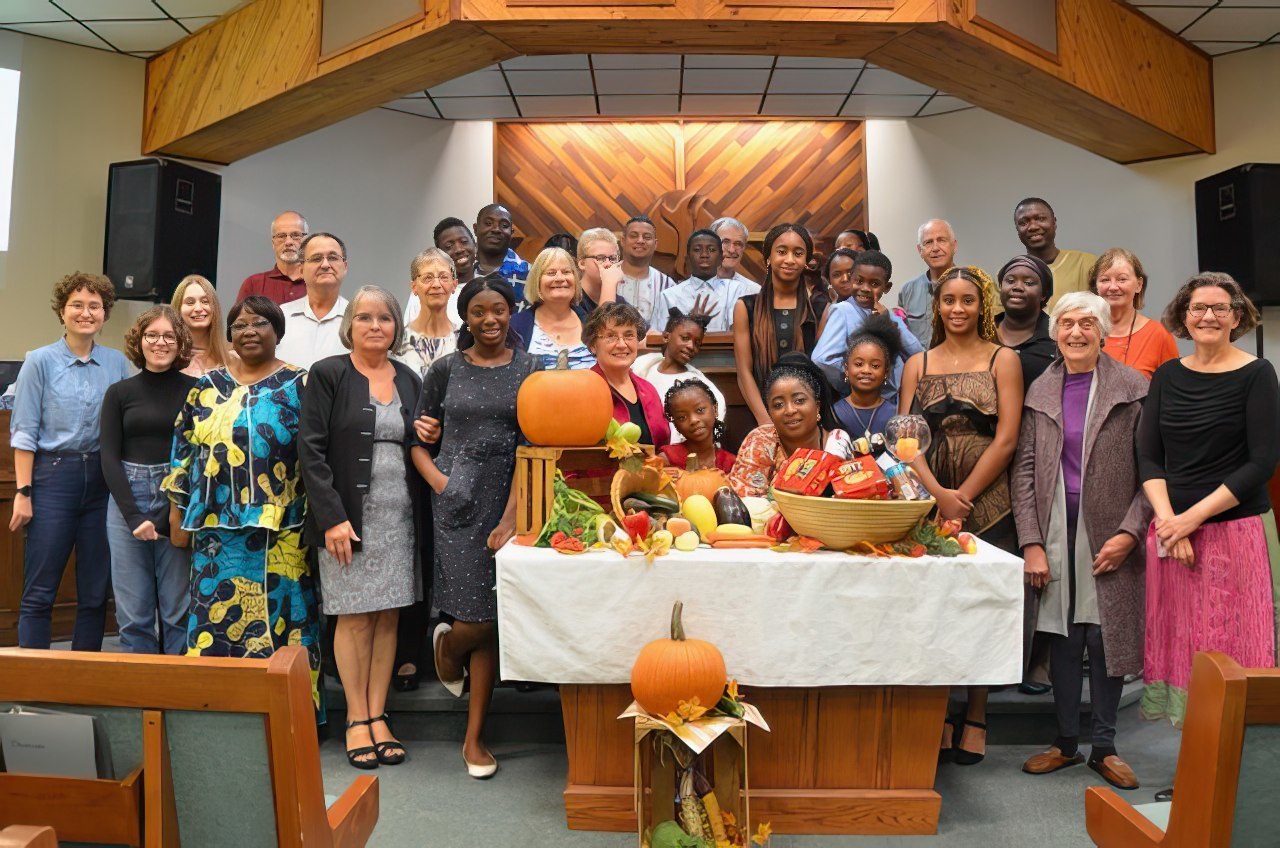 Visit Holyrood through this short video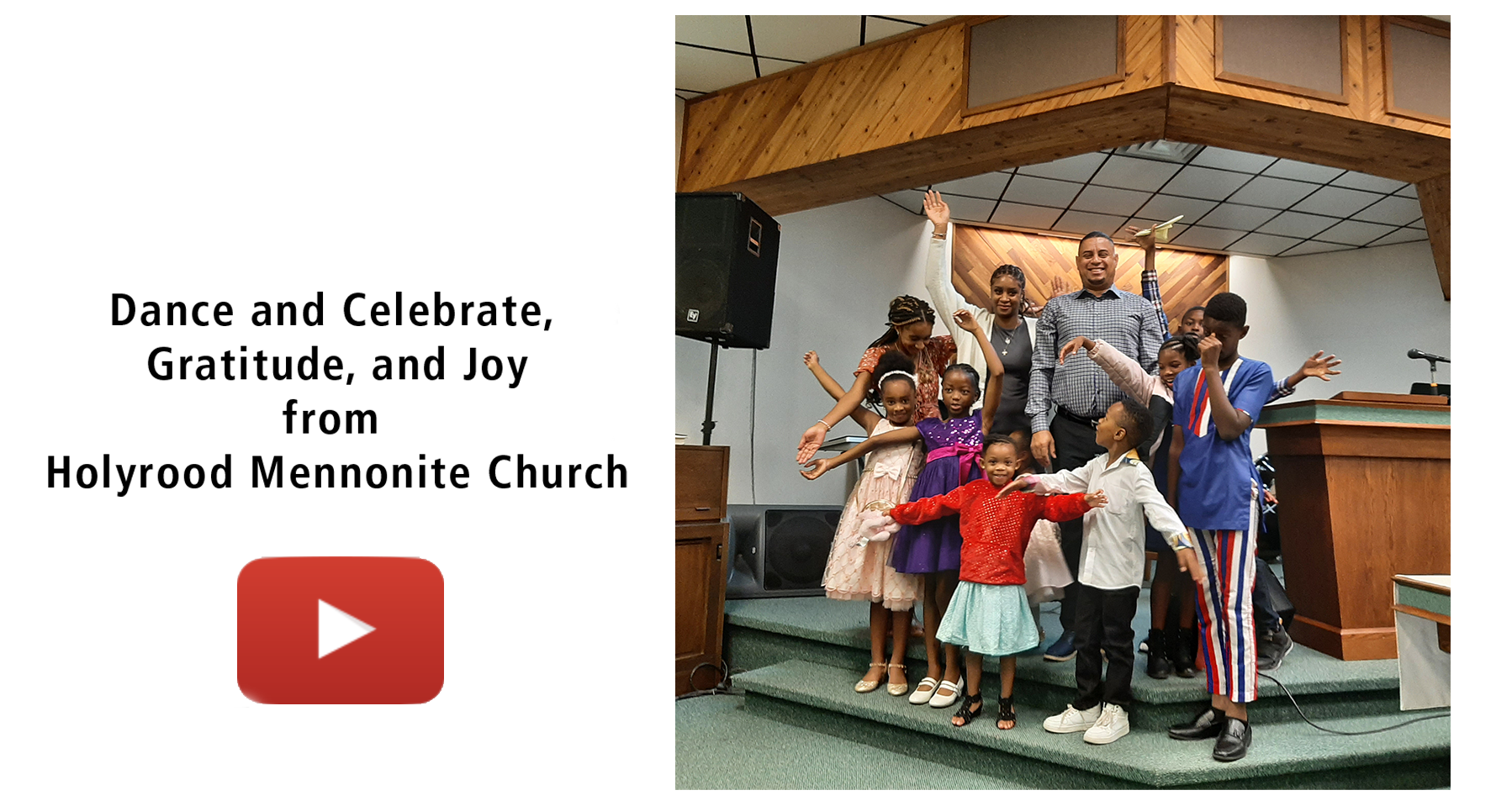 A Holyrood Interview
Emmanuel Snogba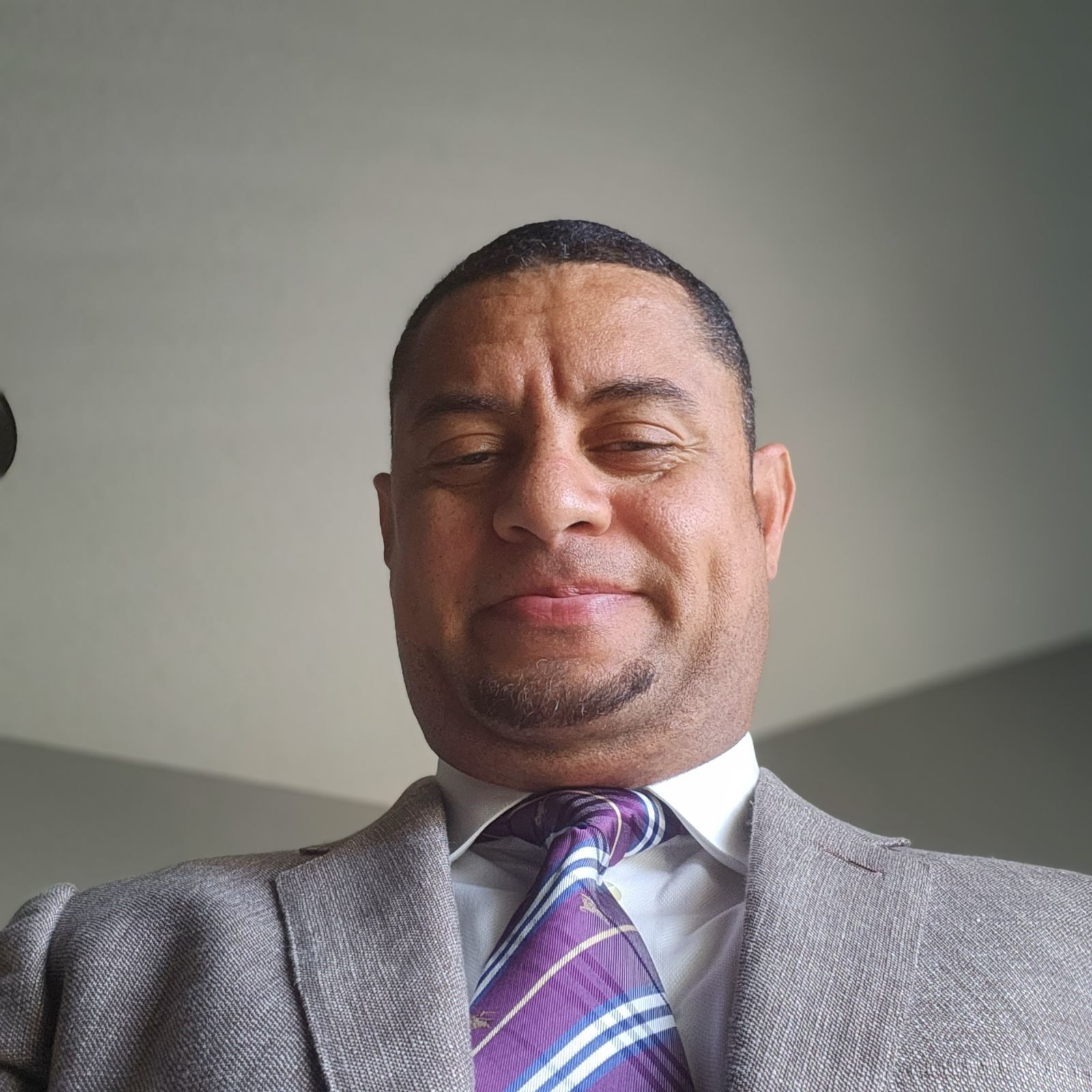 Emmanuel came to Canada, and therefore to Holyrood, in November 2005. He arrived as a Mennonite sponsored refugee from Liberia, via Ghana, with his two young children, a 7 year-old son and a two year-old daughter. Their mother stayed behind.
When Emmanuel arrived, his first task was gratitude. "I had to thank God for my safe arrival." Thus finding a church was priority, even with an uncertain future. He has uncles who are pastors and so being a member of a church has always been part of his life. Because the Liberian members of Holyrood church are part of the Liberian community in Edmonton, Holyrood seemed like the best congregation to be part of.
Life in Edmonton was hard at first. He was a single father trying to balance work and caring for his family. Four years later it became possible for his wife to rejoin their family. She arrived in 2009. As he spoke of her arrival, his smile was evident in his voice. What a joyful reunion! And again, Holyrood church was there for support and celebration. He described how he and his children were joined at the airport by the pastors and his Holyrood friends.

Emmanuel lost his father and his older sister in the war. What is most precious to him is that Holyrood is a place that gave him peace. "There is no discrimination. No lines drawn. We are seen as a family. There is Love! God provided Holyrood as the rock. He built that church."
Emmanuel concluded with, "it is my duty and responsibility to give my service to them, to Christ." And thus he is willing to do anything he is asked or invited to do in or with the Holyrood congregation. He enthusiastically invites us all to visit Holyrood Mennonite Church.
Interview by Ruth Bergen Braun
The Holyrood Story
Most congregational stories are a 1 minute read, perhaps a 2 minute read. A long one is a 3 minute read. But Holyrood tells us
their story
in a half hour feature from the beginning of Anabaptism until today. Take the time to join with them and celebrate the ties that knot us all together. You will feel like you are in their pews. Enjoy!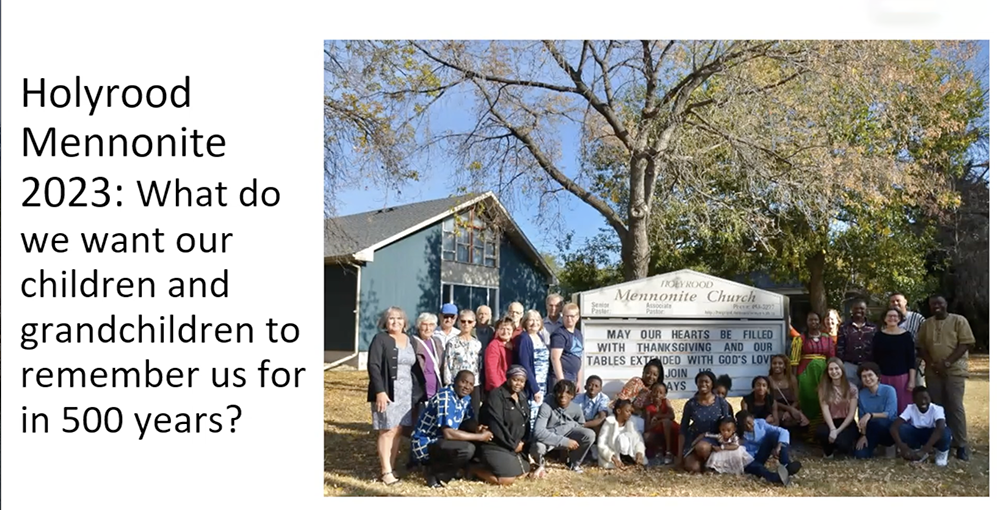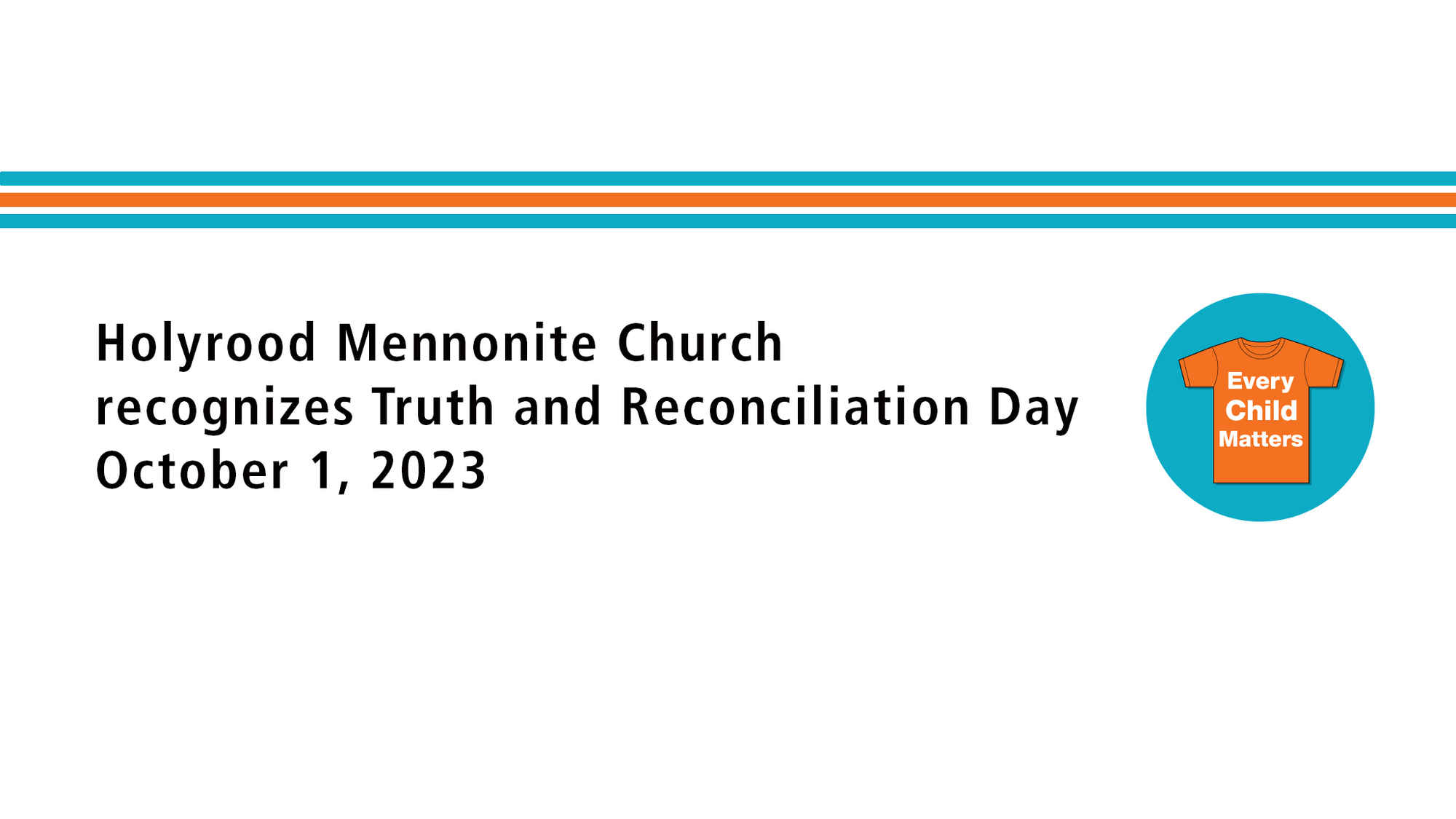 LISTEN
to the variety of music heard in Holyrood Mennonite! An intercultural experience!
To get to know Holyrood Mennonite, check out their website and read their early history, 1956-1996.