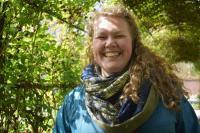 May 27th

Engaging the cultural "other"

On Sunday, May 24, fourteen young adults joined the discussion on the cultural "other." This was week one of a six-part series. Next week, May 31 at 2 pm, the group will be unpacking international experiences. New participants are encouraged. The last session is on June 28.

The event is free, but you do need to register by clicking the link below. Have questions, ask!