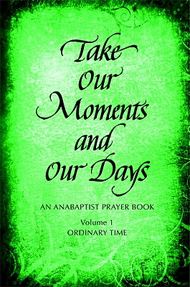 June 10th

MCA Invitation to Morning & Evening Prayer

"Many Christians struggle with prayer. We may not know how or when to pray, what to say, how to start, or when we are finished. Some have never settled into habits of prayer. Others have ceased to pray for a variety of reasons. Because challenges of busyness are pressing spiritual issues today, we may have trouble finding time for prayer. Patterned prayer helps many of us pray - or pray again." (Take Our Moments and Our Days, xii)




Given these realities, some MCA pastors thought up a possible way to join with each other regularly in prayer, using something that many of us have recently become far more familiar with. D

uring the recent global pandemic, many people have been a lot more accustomed to using online video conferencing like Zoom for work or school. So why not use Zoom for communal daily prayer?




We would like to invite congregants from across MCA to join us on Zoom for morning and evening prayer, beginning June 15, 2020.


We are still early in this process so even though it is being called "daily prayer," we have limited it to two mornings and two evenings during the week, with the hope that interest and involvement will allow it to fill up the rest of the week. So for now, we will be participating in morning prayer on Monday's and Wednesdays at 7:30 am and evening prayer on Tuesdays and Thursdays at 9:00 pm. After a week of prior testing, these prayer times tend to each last 15-20 minutes.

We are going to pattern our prayer using the great Mennonite-Anabaptist resource and prayerbook, Take Our Moments and Our Days, available in print or download the app for FREE.