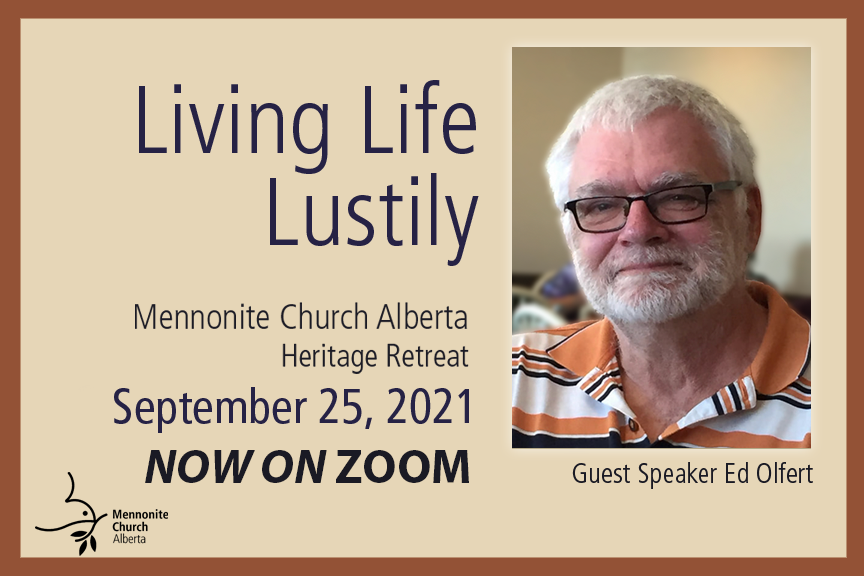 Sat Sep 25, 2021

Living Life Lustily (Heritage Retreat 2021)

A full day, 9:00 a.m. to 3 p.m. ,of visiting, food, fellowship and special music

Location: ZOOM!

Listen to guest speaker Ed Olfert inspiring us all to live our lives "lustily", that is with energy and enthusiasm.

Cost $20.00. Pay online or pay in person.