2020 MCA Delegate Resources
Approximately 20 spots remain for this zoom conference call. You must register to attend. (Mar 27, 2020)

Join Delegate Sessions - Mar 28
Start time 10:30am. Please login 15 minutes early.
https://zoom.us/j/867526874?pwd=M2hJVXo3TmhIc2JIUWZ1YmZHVkNRQT09
Meeting ID: 867 526 874
Password: 632279
One tap mobile
+15873281099,,867526874# Canada
+16473744685,,867526874# Canada
Dial by your location
+1 587 328 1099 Canada
On phone
*9 to raise your hand
*6 to mute/unmute

For Tech support text, call or email Paul Neufeldt. He will be available before and during the meeting.
403-915-7165
paulneufeldt@gmail.com
Zoom Ground Rules
With a large audience we need to moderate the session more than we would if meeting live. Please take note of etiquette and guidelines.

When you join the meeting, you will be put in a waiting room.
As delegate names are verified, you will be admitted into the meeting. This is a roll call of sorts.
Once in the meeting, you will be on mute.
Open your "participant" and "chat" windows (located at the bottom of your zoom screen)
In the "participant" window, you will be able to raise your hand and vote.
In the "chat" window, you are able to ask questions. Please note that the chat option will only be available at certain times during the session.
Questions can also be submitted before the meeting via email. Send to moderator@mcab.ca
Note: this conference will be recorded
Final Instructions from Brenda Tiessen-Wiens
March 25, 2020
Dear delegates & guests,
Thank you for your patience as we've worked out logistics for the change in our Delegate Sessions to a Zoom meeting, to be held Saturday, March 28 at 10:30 am. While meeting online will be different than meeting in person, we hope it will be a meaningful time of engagement in the work of the church. We will hear about the ministries we do together and vote on resolutions through Zoom's polling feature. There will also be time for questions during the meeting, or you can submit questions to me by email (moderator@mcab.ca) before 7:00 pm Friday evening.
The information you need to participate on Saturday can be found on the MCA "delegate" page: https://mcab.ca/delegates This includes sign-in info for the Zoom session, a revised agenda, and the Report Book. Check out our nominees at the bottom of the page and get to know them better! Four vacancies remain. Use the form below the delegate pictures to submit a nomination. Note the nomination deadline is Friday, March 27 at noon. Questions may be directed to Ruth Friesen ruthdavisfriesen@gmail.com.

Here are a few other important items:
If you will be attending the meeting by phone or simply using the phone for audio, we need your phone number so you can be admitted to the meeting.


The sign-in information for the Zoom meeting is located at https://mcab.ca/delegatesunder the button, "Join Delegate Sessions." It includes the Zoom link as well as call-in numbers for those joining by phone call.


Please sign in at least 5 minutes prior to the meeting. However, if you are new to Zoom or might need assistance, please sign-in to Saturday's meeting 20 minutes ahead of time. There will be a waiting room and it may take some time to admit everyone.


If you're new to Zoom,please join the test session on Thursday at 7:00 pm, where you can check your audio & video and see how voting and asking questions will take place. Sign-in information is also located at https://mcab.ca/delegates.


For technical support, Paul Neufeldt will be available both prior to and during the meeting: paulneufeldt@gmail.comor 403-915-7165.
Thank you for your flexibility and for engaging in the ministries and programs we do together as MCA in this way! MCA staff and committees value your support and involvement.
I look forward to our time together,
Brenda Tiessen-Wiens
Moderator, MCA
moderator@mcab.ca

| | |
| --- | --- |
| Start at 10:30 AM **Please login 15 min early** | |
| Introduction/Welcome | Brenda |
| Devotional | Tim |
| Recognition of Congregational Milestones | Tim |
| Year in Review PowerPoint | June |
| MC Canada Update | Doug |
| MC Canada Witness Update | Jeanette |
| Questions for all programs | Brenda |
| Introduction of Canadian Mennonite Discussion | Brenda/Tim |
| Approval of Last Year's Minutes | Brenda |
| Finance | Wayne |
| Nominations | Ruth |
| Commissioning of Volunteers | Tim |
| Launch of E3 | Tim |
To do before the meeting
Review the Report Book. Make note of any questions or concerns.


Review specifically the Canadian Mennonite discussion questions.



If a first time zoom user, attend the testing session on Thursday evening. If you can't be at that meeting, please contact June (jmiller@mcab.ca)
2020 Nominees
Pictured below are the nominees to approved in 2020. Scroll further to see bios. Nominations for vacant positions will be accepted until Friday March 27 at noon.

Brenda Tiessen-Wiens, Moderator

Wayne Janz, Chair Finance Committee

Doug Wiebe Personnel Committee
Werner DeJong Congregational Life Committee
Kate Janzen Community Building Committee
Karen Janz, Program & Festival Committee

Jake Froese, Mission & Service Committee

William Riek Tut, Mission & Service Committee

Albert Goerzen, Camp Valaqua Committee

Kathryn Friesen, Camp Valaqua Committee

2020 MCA Delegate Session Nomination Form

Each nominee must have two nominations to move forward. Forms must be submitted to Ruth Friesen by Friday noon, March 27, 2020.
Current positions open for nomination are: Community Building -1 position, Program & Festival - 2 positions, Nominations - 1 position.
Brenda Tiessen-Wiens Moderator
The past two years as Moderator have been filled with occasions to expand my thinking about the church and the people who come together to make it live. I've had the opportunity to worship across a spectrum of styles, languages and settings. I celebrate that together, we are the Body of Christ! Together, we open ourselves to God's voice and God's language of unity and of love. In the challenges that we face in the coming weeks and months, I pray that we are flooded with the assurance that in good times and in bad, God is faithful.
Wayne Janz Chair, Finance Committee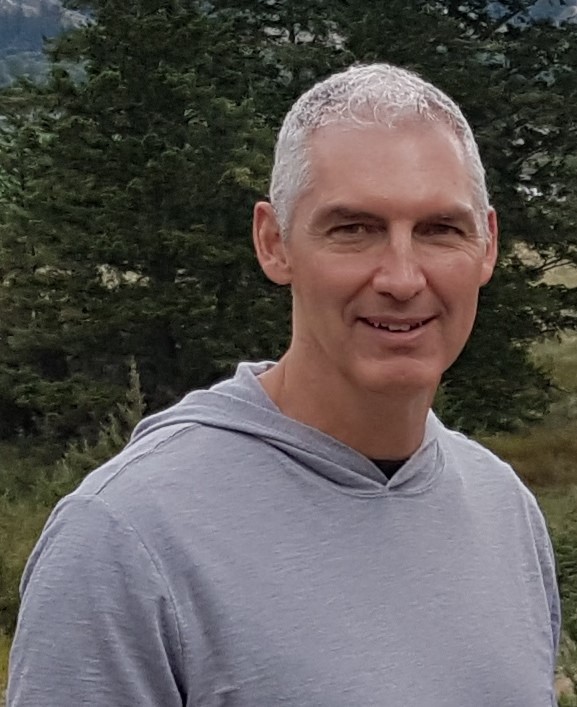 Wayne Janz of First Mennonite Calgary, has served two terms as Chair of the Finance Committee and has agreed to serve a third term on this Committee. As chair he has also served on the Executive. Wayne attends First Mennonite Church in Calgary. He has been part of the congregation since his child dedication in 1965. Wayne has served as usher and treasurer for so many years there that he has lost track of the number. However, he hasn't lost track of the financial numbers while managing First Mennonite's budget, income, and expenses. Professionally, Wayne is a contract IT project manager, which has provided him the opportunity to work with several companies over the course of his career.
Doug Wiebe Personnel Committee
Doug shares these words: I was born in Coaldale, but did most of my growing up in Calgary. I was baptized upon my confession of faith in 1981 at the Foothills Mennonite Church. I attended the Swift Current Bible Institute, University of Saskatchewan, Canadian Mennonite Bible College, University of Waterloo, University of Toronto, and George Brown College ending up with a Bachelor of Theology, Bachelor of Arts (History/Peace & Conflict Studies), Bachelor of Education, and a Home Care Certificate Level 2.
After all that, I spent 25 years as a member of L'Arche - an international network of intentional Christian Communities where people with and without developmental disabilities share life together. I was at L'Arche Daybreak in Richmond Hill ON for 13 years in a variety of roles, and then at L'Arche Lethbridge for 12 years in the role of Community Leader/Executive Director. After reaching the term limit for L'Arche community leadership in 2014, I began working in 2015 as the Director of Human Resources and Safety Management at Haul-All Equipment in Lethbridge.
I am married to Jackie, and we have one son who is currently completing a Bachelor of Worship Arts degree at the Columbia Bible College in Abbotsford. We are members of the Lethbridge Mennonite Church where I have served as chairperson, deacon, and currently as a member of the MVSA Lethbridge Committee.
Werner De Jong Congregational Life Committee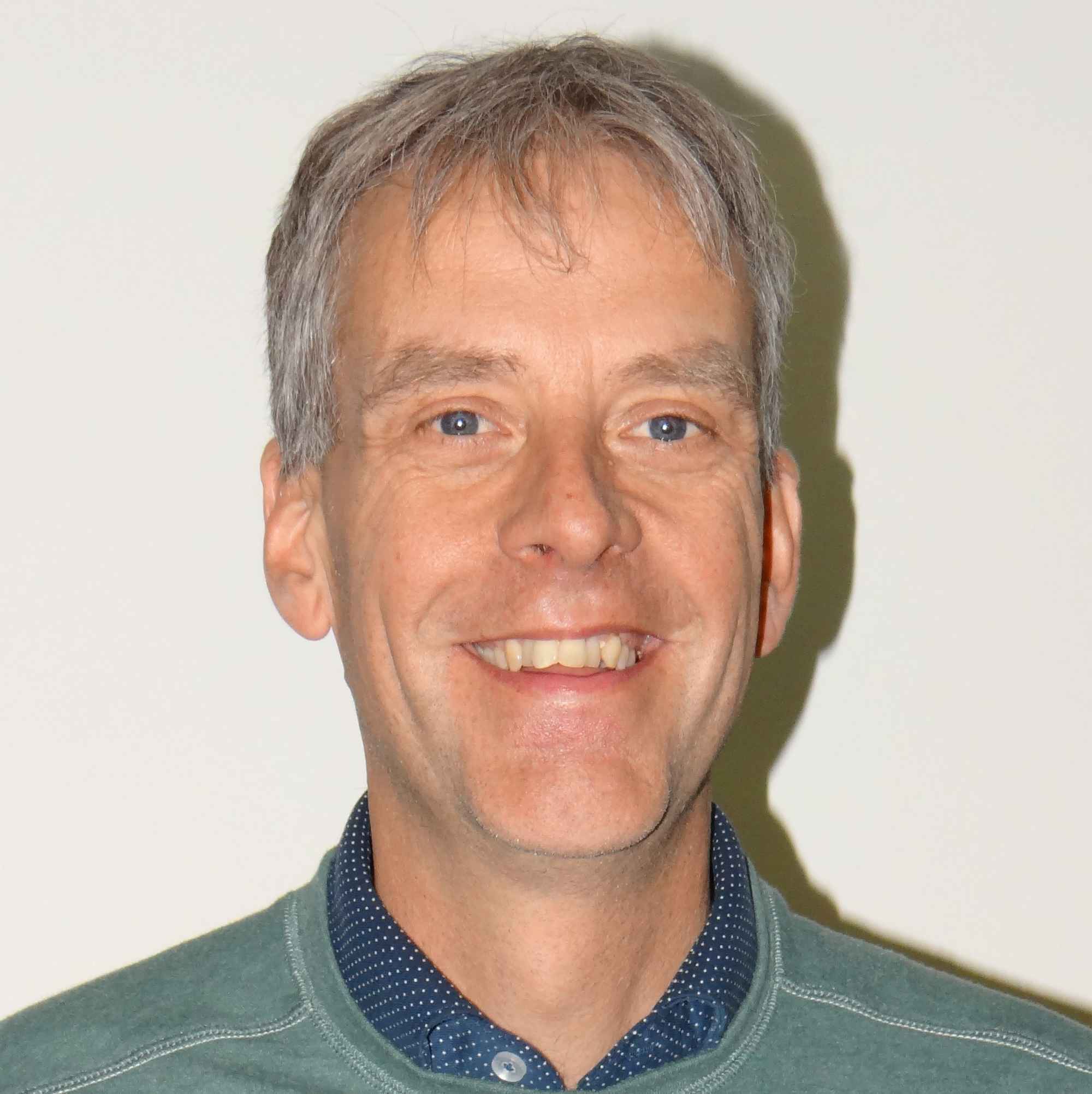 Werner De Jong has agreed to serve a second term on this committee. Werner has served as pastor of Holyrood Mennonite Church since 2006. Werner and his wife Joanne spent some time in a teaching Sabbatical at Meserete Kristos College in Ethiopia. While there, they were also able to make connections with some of the South Sudanese leaders in the Gambela region of Ethiopia.
Kate Janzen Community Building Committee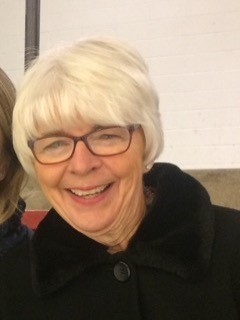 My name is Kate Janzen and I attend Foothills Mennonite in Calgary. I live on a farm west of Calgary with my husband Bob. I'm semi retired and I agreed to take this position as I enjoy events that bring people together. I have been on the planning committee to organize the annual Women's Retreat for several years. It has been gratifying to see more women come each year. It also warms my heart to see the many helping hands at the MCC Relief sales every year. I look forward to serving on the Community Building Committee. I welcome your ideas to make MCA a vibrant arm of the church.
Karen Janz Program & Festival Committee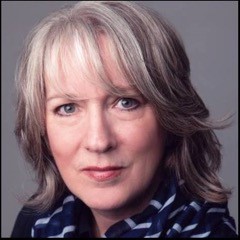 I have been a member at First Mennonite Church Calgary for 19 years where I'm actively involved in the Congregational Life Committee and also sit on the FMC Council of Church Ministries. I've enjoyed my first term on the MCA Program and Festival Committee and I look forward to serving another term.
Riek (William) Tut Missions & Service Committee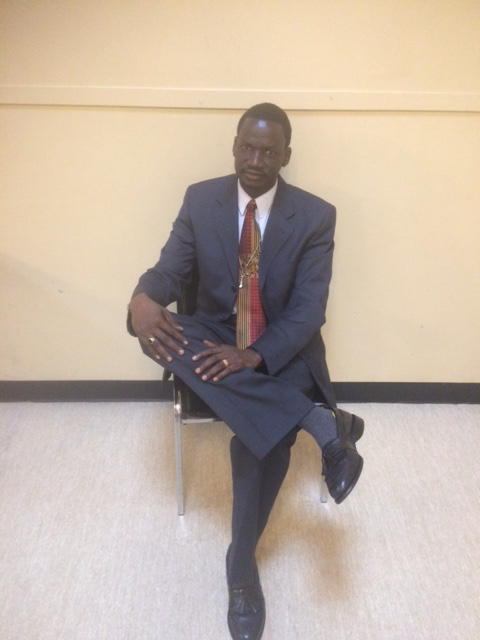 William Riek Tut of the South Sudanese Mennonite Church in Edmonton has agreed to serve a second two year term on the Missions & Service Committee. William Riek Tut is a member of the South Sudanese Mennonite Church in Edmonton. In January 2018 William was appointed by his congregation to work in mission for the Nuer Congregation to Africa. He is excited about working at Mission. William came to Canada in 2000 and has lived in Windsor, Ontario and Calgary before moving to Edmonton. He has worshipped and studied in the Evangelical Lutheran Church, and has studied at Prairie Bible College in Three Hills. He has also completed a Master of Theology online, and hopes to pursue a PhD program. William has a strong desire for ministry of the Lord Jesus Christ and to bring Christ's message to many people. William's wife Sarah and their son Nhial Tut Bangoang are living in a Refugee Camp in the Gambella region of Western Ethiopia.
Jake Froese Missions & Service Committee
Two years on Mission & Service Committee have been an enjoyable experience for this retired preacher, providing an excellent sample of work never finished. Even as recently we have shuddered before Covid-19, I rejoice in the increased multiplication of cultures and traditions right here in MCA. There is a new burst of freshness. New friendships, whether Muslim or African Christians, are a delight both within and beyond our churches. The old GC theme verse still says it for me. "No other foundation can anyone lay than that which is laid, Jesus Christ". 1 Cor 3:11.
Albert Goerzen Camp Valaqua Committee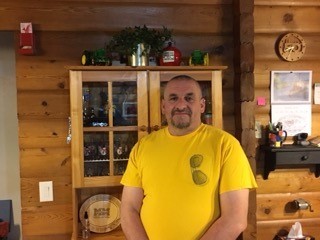 Albert Goerzen has agreed to serve a second two year term on the Camp Valaqua committee. He shares these words with us: My name is Albert Goerzen. I live near Didsbury AB, and have attended Bergthal Mennonite Church all my life. I live about 30km from Camp Valaqua. I am a Heavy Duty Agricultural mechanic by day and farmer by night. We own a small grain and cattle farm. Our family has always been involved with Camp Valaqua, I went there as a teen and our kids have been there as campers, staff and leadership. I feel strongly about Camp's role in Christian education, skill building and leadership development in our youth and young adults. I'm exited about being a part of Camp Valaqua's board of directors.
Kathryn Friesen Camp Valaqua Committee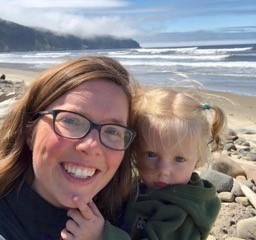 Kathryn Friesen is an active member of First Mennonite Church in Edmonton. She has always had a passion for Camp Valaqua, having been a camper and a staff member for many years. She and her husband, Dan Nielsen, had their wedding at Camp Valaqua. Their children are all enjoying the camp and as a family they value the ministry that Camp offers in terms of nurturing children, youth and even adults. Kathryn is excited to be a part of the Camp Valaqua Committee.